Kit n kaboodle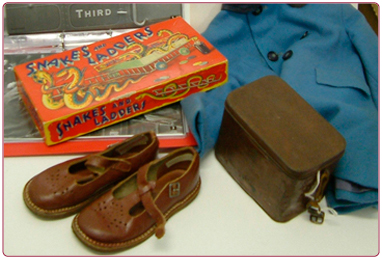 The museum collections are central to the work of the Museum Access team, and objects are the focus of all our learning programmes and activities.
In order to balance the needs of accessibility and conservation, the Museum Access team has its own large handling collection of fascinating objects on a range of themes, from home life and costume, to toys and games, all from different eras. Selections of objects can be made available, by arrangement, for reminiscence sessions, learning activities or community events.
Whether you are reliving a memory or making a new discovery, these objects will bring the past to life in a vivid, multi-sensory way.