Summer Arts Are ACE Festival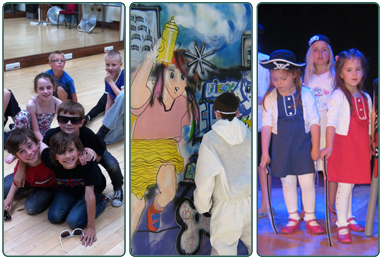 Summer Arts are ACE
Summer Arts are ACE is South Lanarkshire Leisure and Culture's summer festival of arts activities for children and young people.
This festival is held every summer with a variety of events taking place in venues throughout South Lanarkshire. Whether you're interested in music, drama, dance, film and animation, visual arts and crafts or theatre, there's always something for everyone during the several weeks of fun. All sessions are delivered by experienced artists who will ensure an excellent experience for participants. Events vary each year but will typically range from short one-off workshops to week-long Summer Schools and are aimed at children and young people from 5 - 18 years old.
In addition to the participatory workshops, the festival has now been expanded to include a number of theatre performances for the family to come, sit back and enjoy!
The festival is launched each June with a brochure giving a full programme listing, available from all cultural venues.
View highlights of past Arts Development projects.
Tel: 01698 452 299
Email:
artsdevelopment@southlanarkshireleisure.co.uk