Club SL Gold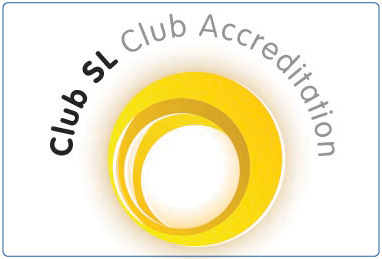 Within the recent review, as well as an online submission option, our top award now has even more benefits, and we continue to offer our Corporate Fitness membership scheme to those adult members and volunteers within the club application form.
See below Gold Criteria and benefits table. Alternatively download our Club SL information and application pack.
To download examples of Club constitution, Child protection policy, etc visit our Club SL download page.
Download the list of Clubs who have achieved Club SL.
Gold Club SL Award criteria and benefits

Criteria
Benefits
Bronze Criteria +
All Bronze level benefits +
Club welcome pack*
**£1000 credit via fund application form for:
1. Coach education
2. New events
3. New activity
4. Additional sessions
AGM minutes (min 1)*
Access to Club Development Forum
Minutes of management group meetings (min 1)*
Adult Single Membership Corporate rate
First aid certificate per age group/team/discipline/ per SGB policy*
Club SL Gold logo
Equality Statement*
Continued Officer Support Officer
Health and Safety Policy Statement*
PCS logo
Parental Consent Form (if appropriate)*
Annual club action plan (incl Coach/Volunteer Development Plan)
Incident/accident report policy/procedure*
Job description Committee / office bearers* - for example
1. Chair
2. Vice Chair
3. Secretary, Treasurer
4. Child Protection Officer, etc.
Community Programme (min 1) - for example
1. Adult recreational opportunities (e.g. 35, 50 years+)
2. Junior Community Programme (e.g. nursery, after school)
3. Disability Sport (e.g. disability sports section or team)
Signed Codes of Conduct - Parent / Players / Coaches* - for example
1. Parent
2. Players
3. Coaches
Disciplinary Procedures
1. Coaches*
2. Players*

Positive Coaching Scotland Workshops
1. Leaders workshop
2. Parents workshop (i)
3. Double Goal Coach workshop
(i) Where applicable.
* Documents or information should be supplied as evidence.
** Subject to available funding.