Contact details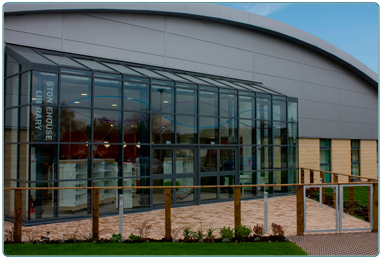 South Lanarkshire Lifestyles Stonehouse
2 Udston Mill Road
Stonehouse
ML9 3JL
Tel: 01698 794380
Fax:
Email: stonehouse@library.s-lanark.org.uk
Opening hours
Mon 9:15am – 1:00pm and 2:00pm – 5:00pm
Tue 9:15am – 1:00pm and 2:00pm – 5:00pm
Wed 9:15am – 1:00pm and 2:00pm – 5:00pm
Thu 1:15pm – 8:00pm
Fri 10:00am – 1:00pm and 2:00pm – 5:00pm
Sat 9:15am – 1:00pm
Sun Closed
Active IT Facilities
The Active IT suite opens 15 minutes after the above opening times, and closes 15 minutes prior to the above closing times.
5 PC workstations with office applications, computer-based training packages and full internet access
Colour and high-speed laser black and white printing available
Flatbed scanner available
Disabled access
The library is on one floor and offers full disabled access.
Contact the library for further details. Assistance dogs are welcome.
Additional information
The nearest alternative libraries are Larkhall and Strathaven.