Events Listings
Events: 30-01-2020
Showing 1 - 1 of 1 events
Stand Together
Date: 25 January 2020 - 26 July 2020
Every day
Location: Low Parks Museum
Time: 10:00 - 17:00
Stand Together 25 Jan - 26 Jul 2020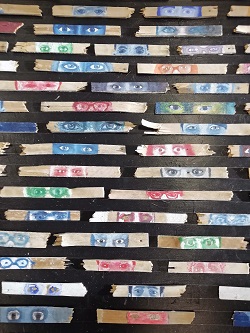 Library open hours are 10:00am-5:00pm Mon-Sat and 12:00pm-5:00pm Sun.
This year marked the 75th anniversary of the liberation of Auschwitz-Birkenau on 27 January.
Six million Jewish men, women and children died at the brutal hands of the Nazis and their collaborators. The Nazis persecution continued murdering countless others who did not conform or fit with the extreme Nazi ideology.
Three South Lanarkshire Secondary Schools, Calderglen High, St John Ogilvie High and Biggar High have created thought provoking and powerful work in response to this anniversary under the title of the Holocaust Memorial Day Trust's theme for this important year, Stand Together. Urging us all to Stand Together against prejudice and hate.
Cost: Free admission
---