Golf season tickets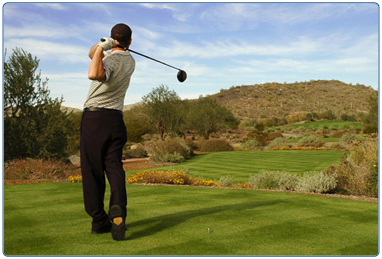 We have a variety of season ticket options for all ages which range from single course tickets to an all-encompassing rover ticket which provides play on all 6 courses.
New members in their first year of membership are provided with a complimentary upgrade from a single course ticket to a rover ticket, therefore you can get all 6 courses for the price of 1. *
Adult Season Ticket
The adult age group is between the ages of 26 and 59. Currently the average number of adult rounds played in a year is 45. This represents excellent value with 21 rounds being the monetary equivalent to a season ticket.
Senior Season Ticket
The senior age group is 60+ and we offer seniors a 25% discount off green fees and season tickets. The average number of senior rounds played in a year is 62. 25 rounds is the monetary equivalent so the value our seniors get from the season ticket is amazing.
Resident/Non resident
There is now a differentiation in all golf prices based on whether you are a resident or non resident of South Lanarkshire. Residents will receive a discounted price as it is recognised they contribute financially to local services. New resident members joining will need to provide proof of residency within South Lanarkshire by way of two forms of ID (one with a photo, i.e. driving licence/passport, and the other a utility or council tax bill for example).
Additional Season Ticket Benefits
- Golf Insurance - Compulsory member's golf insurance is required with your season ticket for just £4.00 which would be added to your first payment. Cover includes:
Personal Liability up to £5,000,000 (all course worldwide)
Third Party Property Damage up to £20,000
Personal Accident Benefit up to £25,000
Dental Treatment up to £600
Hole in One benefit at your home course of £100
Optical Cover up to £600
Hospitalisation Cover up to £300
- 25% discount in golf round fees at South Ayrshire, Edinburgh, Fife and Aberdeen local authority golf courses. There are no time restrictions at any course. Available to adults only as all other authorities (apart from South Ayrshire) offer senior concession prices.
- 8 guest passes. Bring along a friend and receive 25% off the normal round price. Passes can be used Monday to Friday anytime and after 3pm at weekends.
- 20% discount off all standard fees at Playsport Golf Centre in East Kilbride for coaching and range balls. See table below for more information.
Playsport Golf Centre Offers
All SLLC season ticket holders can take advantage of the following discounts.
20% discount on standard pay-to-play tariff rates for the practice range, golf course and PGA coaching Centre - excludes the Early Bird practice range and weekday On Course promotions, and all group coaching.
Discounts

| Product | Standard Rate | SLLC 20% Discount |
| --- | --- | --- |
| 30 Range Balls | £3.50 | £2.80 |
| 60 Range Balls | £6.00 | £4.80 |
| 100 Range Balls | £8.00 | £6.40 |
| Junior 9 holes | £10.00 | £8.00 |
| Junior 18 holes | £15.00 | £12.00 |
| Adult 9 holes | £15.00 | £12.00 |
| Adult 18 holes | £20.00 | £16.00 |
| Junior 30 minute lesson | £20.00 | £16.00 |
| Adult 30 minute lesson | £30.00 | £24.00 |
| Adult 60 minute lesson | £50.00 | £40.00 |
The same discounts will also apply where relevant to ACE members.
Please note, these discounts are against standard tariff rates and not valid in conjunction with any other promotions or offers.
Renewal Procedure
Season Tickets are on sale and can be renewed from Wednesday 14th March 2018. Application forms and direct debit mandates are available at all golf course starters offices. Please be aware we require a new direct debit mandate to be completed for all direct debit customers for the new season as the membership is not a rolling one. As there is a start and end date to the season ticket, there needs to be a new direct debit form completed for each season.
N.B. All direct debit applications for the 12 month period should be submitted by Wednesday 21 March so we can process with your bank for the first payment on 1st April. Direct Debit forms can still be accepted after 21 March, however you will be required to pay the first monthly payment up front followed by 11 direct debit payments from 1st May.
* Only people residing in postcode ML12 are eligible to purchase the Biggar single course ticket and receive a complimentary upgrade to the rover ticket in the first year of membership. Proof of residency will be required prior to purchase.