Junior Coaching at Broadlees Driving Range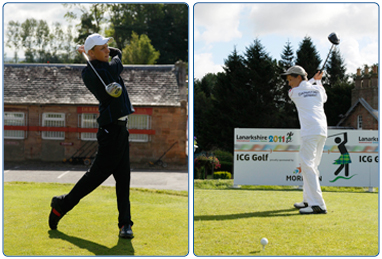 Broadlees Junior Golf Academy began in 2004 with 20 children in 2 classes and today we currently have 120 children attending. The children are coached by PGA Professional Scott Robertson, PGA Professional Clare-Marie Macaulay and Assistant Professional Scott Costello.
Classes take place 6 days a week and children are coached in groups of up to 9. We follow the Clubgolf Programme which gives the children a structured pathway down which they can learn and progress.
Through the guidance of our Professionals the children learn in a friendly, fun and safe environment and are encouraged not only to improve their golf skills but also lifestyle and social skills as well.
If you are interested in signing your child up for lessons please call 01357 300478 or email office@broadleesgolf.co.uk
Contact Details:
Broadlees Junior Academy
Broadlees Golf
Chapelton
Strathaven
ML10 6RR
Ph: 01357 300478

www.broadleesgolf.co.uk/junior-golf-academy/