eBooks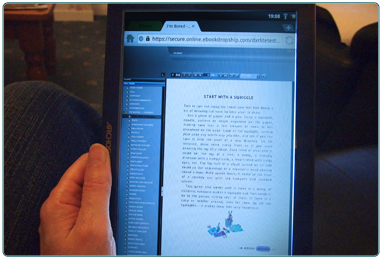 eBooks and eAudio books are available free, 24/7, to members of South Lanarkshire Leisure and Culture Libraries. Access them from wherever you connect to the internet.
To borrow or just browse click here and log on using your library borrower number and PIN. If you have arrived at this page via the library app and wish to download e-books please go to https://www.sllclibrary.co.uk - you will be able to register or borrow e-books by clicking on the e-book link, listed under Navigation, on that page.
The eBooks are compatible with iPads, android devices, smartphones, computers and most eBook readers. If you want to listen to the eAudio books on your iPod you will have to put them into your iTunes folder first.