Early Years Activities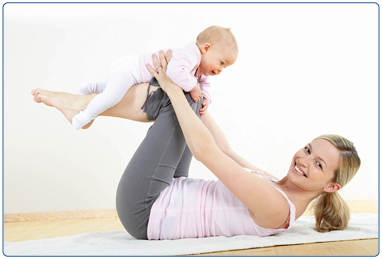 Are you pregnant or have you recently had a baby? Are you looking for some activities to keep yourself and your baby healthy?
Exercising ante and post-natally has many benefits for both you and your baby including:
Strengthening heart and lungs
Controlling and maintaining healthy weight
Improving stamina, circulation and posture
Reducing symptoms of pregnancy
Improved sleep pattern
Reduced anxiety and improved relaxation
Aid faster post natal recovery
Check our ACE Activities Timetable or Tiny ACE brochure for days and times of classes. There are lots of activities tailored for you and your baby's needs. Classes range from ante and post natal exercise to arts and culture classes.
Classes include
Aqua natal - an aqua aerobics class specifically for ladies who are 17 weeks pregnant and onwards
Fun Stroller Fitness / Strollers / Buggy Walk - A group exercise class delivered outside by a qualified exercise professional
Weigh to Go: New Mum - 10 week FREE adult weight management programme. Delivered in partnership between SLLC and NHS Lanarkshire. It includes a 45 minute nutritional and behaviour change segment followed by 45 minutes of Fun Stroller Fitness
Baby Yoga - suitable for mothers and babies 12 weeks to crawling *
Toddler Yoga - suitable for mothers and babies from walking to pre-school. A fun, interactive class that follows on from Baby Yoga (no previous participation necessary) *
Adult and Baby / Child recreational swimming
* classes included in ACE or Tiny ACE membership.
The Daisy Foundation, Lanarkshire also offer a variety of Early Years products, from birthing to toddler classes. For more information about these classes visit the Daisy Foundation website.
South Lanarkshire Leisure and Culture are interested in the health and wellbeing of all our users. We are proud to link with a Post Natal Depression peer support group in South Lanarkshire. Find out more on their Facebook page.