Birthday parties at Calderglen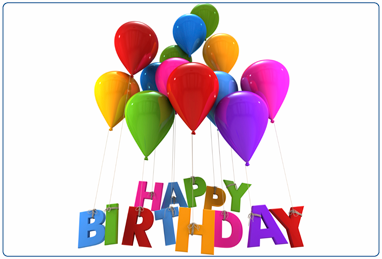 ---
Give your child a birthday party to remember with South Lanarkshire Leisure and Culture. We offer offer birthday parties including football, bouncy castle and games. For something a little bit different we also host parties here at Calderglen zoo. Some leisure centres offer staff supervision to ensure all the children have fun and play safely.
Birthday Parties at Calderglen Country Park
At Calderglen we offer two party options, either a Superparty or a Megaparty:
Zoo Superparty
£134.00
Included are animal experience and party room.
Zoo Megaparty
£170.00
Included are animal experience, craft activities and party room.
Party details
The animal experience lasts for 30 minutes. The animal keeper brings out one animal at a time to show the children as they are gathered around. The animal keeper will give some interesting facts about the animal and answer any questions the children have. Please note that the animals we use vary and we cannot guarantee a particular animal will be shown.
The craft activities last for 30 minutes. The children get to design colourful creations using scratch art and then get to use special pens to decorate funky sun catchers.
You would have use of a party room. The room will be set up so you can have lunch and do self-led party games. We have a music system which you can plug your device into. We have some banners but you are welcome to decorate it with your own banners, balloons etc. You may gain access to the room one hour prior to your party start time if you wish to decorate.
Birthday parties are only available on Saturdays and Sundays.
We do not supply catering but you are welcome to being your own, there are tables and chairs within the party room, however, there are no kitchen facilities.
The parties are available to children aged 5 and over. The maximum number of children is 20. We also ask that a maximum of 6 adults accompany the children during the animal experience and craft activities.
We advise that you invite guests to arrive at 12:00pm for a 12:30pm start to the animal experience. You have use of the room until 2:30pm.
A £20 deposit is required at the point of booking, with the balance due no later than two weeks prior to the party.
A 10% discount is available for active ACE members or for children who are currently enrolled in SLLC Swimming Lessons.
Supervision ratios required:
one adult per 10 children
two adults per 11-15 children
three adults per 16-20 children
Covid-19 information
Face coverings should be worn by all guests within any indoor areas of the Zoo and Party Room, excluding anyone with an exemption and children under the government recommended age.
For further information please contact
Email: calderglencountrypark@southlanarkshireleisure.co.uk
Phone: 01355 236644
Share this page