Coalburn Leisure Centre public swim session safety measures and FAQs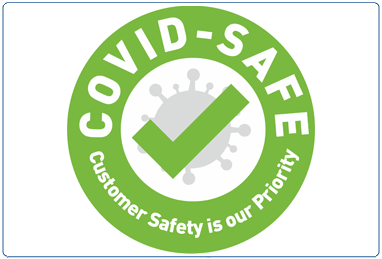 The following measures and procedures have been implemented to ensure a return to pool activities are safe and practical at Coalburn Leisure Complex.
The measures cover each step of the participant's journey from home to site and home again. These measures remain under continual review, SLLC will follow the guidance from the Scottish Government and governing bodies. Procedures will be updated as and when the guidance changes with the gradual lifting of social restrictions.
General customer rules & key points to stop the spread of Coronavirus
Do not come to the pool if you are showing any symptoms of COVID-19 (temperature, cough, or loss of taste or smell). You can find the latest guidance on NHS inform www.nhsinform.scot
People who are symptomatic should self-isolate for 10 days and household members for 14 days as per NHS guidance.
No one who is self-isolating should attend a sports facility or activity.
A face covering should be worn before and after your activity, in communal areas of the facility such as reception, changing areas and corridors.
Please use the hand sanitiser provided as you enter the facility. Sanitiser is also located at various points thought the facility.
Before your swim
You should arrive at the facility no earlier than 10 minutes before the start of your session
Arrive "beach-ready" with your swimming costume underneath your clothing
Please leave all valuables at home
Enter the building via the front doors and keep left, please give way to anyone leaving as you enter
Use the hand sanitiser provided
For family swim sessions at the check in desk your name/s will be taken for Test and Protect protocols
For breadths and lane swimming on arrival your name will be checked against the booking records for Test and Protect protocols
Enter the door into the changing village, keeping left and make your way to a cubical
There is a one-way system in place within the changing rooms and we ask that you travel in a clockwise direction
Use a cubicle to change and leave your belongings within the cubicle. No lockers are available for use, our staff members will be supervising this area
Before entering the pool, all bathers are asked to take a quick pre-swim shower. Four showers are available to allow for social distancing. You may need to wait, please be patient.
Toilets are available however, due to space, these can only accommodate 1 person. You may need to wait outside the toilets. Please do so by leaving plenty of space for passing.
When exiting the toilets please re-enter the pool via the health suite (keeping left)
You can now make your way into the pool
During a Family session
The pool will be open (no tanks or lanes).
During a Breadth Swim session
The pool will be open (no tanks or lanes). However customers must swim breadths
During a Lane Swim session
The pool will be split into three lanes: two regular size lanes for fast and medium lane swimming and one double lane for slow lane swimming.
Entering and exiting the lanes:
FAST LANE – Enter from the deep-end steps at the left of the pool and exit via the steps on the right-hand side of the pool
MEDIUM LANE – Slip under the rope from the fast lane (follow the instructions above for entering and exiting the fast lane)
SLOW LANE – Enter and exit via the main stairs next to the showers, keeping left.
Which lane to book:
SLOW LANE – for those who, on average, swim 20m in 35secs + and mainly breaststroke.
MEDIUM LANE – for those who, on average, swim 20m in 20-30 seconds, breaststroke or front crawl.
FAST LANE – for those who, on average, swim 20m in 20 seconds or less and mainly front crawl.
For additional safety:
ALL LANES – Swim clockwise
NB – signage will be available at the top of the lanes
For all sessions:
Always maintain social distancing and remain within your family bubble
Do not, at any time, make physical contact with other participants
When you have finished your session please exit the water as quickly as possible following the keep left one way system back to your cubicle
After your swim session
Follow the one-way system into the changing village and find the cubicle with your belongings
No post-swim showers are available
After you have dressed, put your face mask/covering back on and make your way out of the village towards the main exit keeping left in the corridors
Please do not gather in groups in the village
Hairdryers will not be available
How to book
All sessions must be booked and paid in advance. No walk-in bookings will be taken. Online bookings can be made at www.sllcbooking.co.uk (every person in your group should book a space regardless of age)
If you have an account but have forgotten your password, click 'forgot link' to reset.
If you have never had an online account before you will require your member ID to get started. This is different to the number on your card. If you require this, please email us at Coalburnleisurecentre@southlanarkshireleisure.co.uk
Telephone bookings can also be made for family swim sessions by contacting the centre during our opening times.
Swim, Fitness, ACE or Activage members can book their sessions 7 days in advance. Pay-as-you-go customers will be able to book 5 days in advance.
Frequently Asked Questions…
When will family swims, breadths and lane swimming be available?
We have various slots on the timetable. Timetables can be viewed online or in the centre
Do I have to book?
We do allow drop-ins, however we recommend booking sessions in advance to avoid disappointment as our spaces do fill up fast.
How long is my booking?
Each session is 45 minutes in the water.
How much will a session cost?
Adult sessions £4.15 (£2.05 concession)
Junior sessions £2.05 (£1.10 concession)
Under 4's free
Will the changing rooms and showers be open?
Showers are available for a pre-swim rinse only. They are not available on your way out due to distancing issues in the showers. Changing rooms are available, lockers are not.
Will there be any hairdryers available?
No, hairdryers are currently out of use.
How many people can attend as a "family"?
Family sessions have a maximum of 2 adults & 3 children per group/bubble. This is to ensure safe distancing in the water and around the village.
I have a disability and require assistance how can I swim?
Access to the pool remains fully accessible. If you require use of the hoist or the personal care room, our team will still be on hand to assist. Should you require any assistance please make the staff member aware as you check in.
Is the Health Suite open?
No, the current guidance does not allow for the sauna or steam room to be open.
Can I restart my membership?
Yes if you are ready to restart your swim membership please complete our http://sl-leisure.co.uk/restart-my-south-lanarkshire-leisure-and-culture-swim-membership. We will do the rest for you and confirm everything to you by email.
When will my direct debit start?
Your direct debit date will be confirmed to you by email once the restart form has been received.
Can I continue to freeze my membership?
Yes, if you are still unsure do not worry, your membership will continue to be frozen until you feel ready. If you have any queries regarding our sites please email us on Memberships@southlanarkshireleisure.co.uk
I have cancelled my membership but wish to re-join, what do I do?
Requests to re-join should be made in writing. Please email Memberships@southlanarkshireleisure.co.uk
I wish to join, what do I do?
You can join online, or email Enquiries for further information.
I no longer want to be a member, what do I do?
We are sorry to see you go, if we can help in any way, let us know by emailing Cancellations@southlanarkshireleisure.co.uk.
We have a joint membership; one wants to come back and one wants to continue to freeze. What do I do?
Email Memberships@southlanarkshireleisure.co.uk with the details and we will arrange the amendment for you.
I have an Activage membership - will my 12-month contract be extended for the months I have missed?
Yes it will, please email Memberships@southlanarkshireleisure.co.uk
We would like to take this opportunity to thank all our customers for their continued support. We look forward to seeing you again!!
Share this page