Public swim session safety measures - Hamilton Water Palace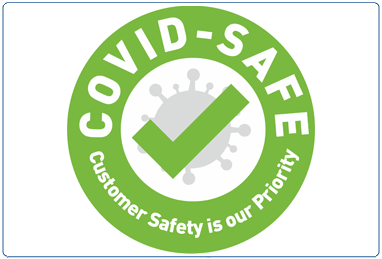 The following measures have been implemented to ensure a safe and practical return to pool activities at Hamilton Water Palace.
The measures cover each step of the participant's journey from home to site and home again. These measures will always be in place and remain under continual review. SLLC will follow the guidance from the Scottish Government and governing bodies. Procedures will be updated as and when the guidance changes with the gradual lifting of social restrictions.
General customer rules and key points to stop the spread of Coronavirus
It is the responsibility of all customers visiting Hamilton Water Palace to ensure that they are healthy prior to entering. No one should attend if they are unwell, have symptoms of COVID 19 (temperature, cough, or loss of taste or smell), or have been advised to self-isolate by NHS. Customers are responsible for wearing face coverings while moving around the facility, following social distancing and washing hands / sanitising frequently and following the one way system. You can find the latest guidance on NHS inform website.
People who are symptomatic should self-isolate for 10 days and household members for 14 days as per NHS guidance.
No one who is self-isolating should attend a sports facility or activity.
A face covering should be worn before and after your activity in communal areas of the facility such as reception, changing areas and corridors.
Please use the hand sanitiser provided as you enter the facility.
Before your swim
When making a booking for your swim please book the lane best suited to your ability - lane one fast, lane two medium and lane three slow.
You should arrive at the facility no earlier than 10 minutes before the start of your session.
Arrive "beach-ready" i.e. with your swimming costume underneath your clothing.
Please leave all valuables at home.
There will be directional signage, social distancing measures and a one-way system in place throughout our facility. These should be followed at all times.
On arrival your name will be checked against booking records for test and protect protocols and you will then be told to proceed to the changing village following the designated one-way system the lift will be in use for customers requiring it.
You will then be allocated a dedicated cubicle for the session. Once changed leave your belongings/clothes in that cubicle.
Then make your way to the toilets and showers where you should quickly pre-swim shower before making your way to your booked lane.
If you are a parent / guardian dropping off children for lessons please ensure that you put on blue overshoes over outdoor footwear before entering the shower area and moving along the one way system to gain access to the balcony via poolside.
During a Lane swim session
Enter the lane which you have booked from the shallow end there will be directional signage located at the deep end. There will be no diving or jumping into the pool at any point. The floating floor will be at a depth of 1.5M the maximum number of customers per double lane is 6. Please note that you cannot change lanes during your booking time as each lane has a staggered start and finish time to allow social distancing in the changing village and in the lanes.
Maintain social distancing at all times while in the changing village, pool side and in the water.
Please respect people have different standards and abilities and everyone has a right to enjoy their swim.
Do not at any time make physical contact with other participants
Please do not overtake whilst swimming. Before pushing off please check to see if anyone faster is approaching.
Try and leave a minimum of 5 metres between yourself and the next swimmer. This is an average of 5 seconds on a pace clock.
When stopping for a rest, be mindful of others still swimming. Please therefore keep to the edge of the lane and turn your head away from approaching swimmer.
Please do not gather in groups at the end of the lane.
When you have finished your swim, please exit the water as quickly as possible and follow the one way system back into the changing village.
After your swim session
Exit the pool and walk along the balcony side of the pool turning left at the mat to gain access to the villages please follow the one way system.
Make your way directly to your cubicle without showering and get changed quickly and your exit will be behind the Pirate Ship on to Guthrie Street staff will be on hand to direct you.
Please do not congregate at any time in the changing village area.
Hairdryers and the haystack body drier will not be in use.
How to book
All sessions must be booked and paid in advance online. This is compulsory.
Customers who already have an account with SLLC and have forgotten their pin can go to online booking and click forgot pin to reset.
Customers who do not have an account with SLLC can go to online booking and click sign up now.
Telephone Bookings on 01698 459950 will be available during following times:
Monday-Friday 12:30pm-8:30pm
Saturday 10:00am-3:30pm
Sunday 10:00am-5:30pm
If you give four hours' notice or more of a cancellation, your booking will be moved to another available time. If no suitable time is available, you will receive a full refund.
If you fail to give four hours' notice of a cancellation or do not turn up for a pre-booked class, you will not receive a refund for the lost booking. Members and Activage card holders will be charged a £2 cancellation fee. If you have an outstanding payment (say a £2 cancellation for a class) you may be refused the booking or access to the class until you have paid the outstanding amount.
Bookings
All pool sessions will be 45 minutes
Pay as you go prices for the pool will be £4.15 for an adult and £2.05 for a junior/senior/concession
Swim, Fitness, ACE and Activage members will be able to book 7 days in advance online only
Pay as you go customers will be able to book 5 days in advance online only
We ask that our customer are mindful of other participants adhere to our fair us rule and do not book two consecutive sessions.
Our four hour cancellation policy will apply
On arrival
You will be met by our 'Greet and Meet' member of staff for guidance
Check in is mandatory for all bookings either by a member of staff or at a kiosk
Booking and payments by cash or card will not be taken at the time of class/session. Pre booking only
Access / Departure
Will be controlled and monitored by members of staff
Please note we ask participants to call our South Lanarkshire Leisure and Culture head office on 01698 476101 should you have any post visit health issues related to Covid-19.
Frequently Asked Questions
When will swimming be available?
All swimming sessions will take place in the 25m main pool. Our leisure and children's pools remain closed.
25m Lane Swimming (12yrs+)
Tuesday, Wednesday and Friday - Morning sessions 8:00am - 11:45am Fast (8am only) / medium / slow lane
Monday to Friday - Lunch time sessions 12:30pm - 2:45pm Fast/medium/slow lane.
Tuesday and Friday - Evening sessions 7:30pm - 8:45pm Fast / medium / slow lane.
Family sessions (shallow water)
Saturday 2:15pm - 3:00pm and 3:00pm - 3:45pm
All customers are required to wear a face covering while moving around the facility.
Do I have to book?
Yes, all sessions can be booked on-line and over the phone. Bookings should be made 24 hours in advance. Bookings for family swimming can be made by phone call to Hamilton Water Palace.
Online bookings are now available.
Telephone bookings on 01698 459950 will be available during following times:
Monday and Thursday 12:30pm - 8:30pm
Tuesday, Wednesday and Friday 10:00am - 8:30pm
Saturday 10:00am - 3:30pm
Sunday 10:00am - 5:30pm
How long is my booking?
Each bookable lane 25m or 12.5m breadth swimming session is 45 minutes long.
Family / Pirate Ship sessions are 45 minutes long.
Please ensure that you keep to your times. This is to ensure a smooth transition and flow of customers within the facility.
Can I change my lane during my session?
You cannot change lanes during your booking time as each lane has a staggered start and finish time to allow social distancing in the changing village and lane.
How much will a session cost?
The cost of each session will be £4.15 for an adult and £2.05 for a junior/senior/concession.
Will the changing rooms and showers be open?
The changing village will be open. A dedicated cubicle will be allocated to each swimmer. Belongings will be left in the cubicle. Swimmers will return to the same cubicle at the end of the session. Please do not bring / leave valuables in cubicles.
Pre swim rinse showers will be necessary. This is to protect the chemical balance of the water. Only two people will be allowed in the shower area at any one time.
No after activity showers will be permitted. This is to ensure a fast change over between sessions and to avoid a bottleneck where social distancing would be difficult to manage.
Will there be any hairdryers or haystack dryer available?
No.
Can children come to lane swimming sessions?
Lane swimming can be accessed by anyone who is a competent swimmer over the age of 12 years old.
How many family members can come to this session?
Up to two adults and three children can book this session. Our under 8 child admission policy will still apply. All families need to be from the same household.
Why can only six people be booked per double lane?
This is to ensure social distancing.
Why are lanes booked 15 minutes apart?
This to ensure social distancing in the changing areas and to prevent a bottleneck at Reception.
Why are lane bookings now 45 minutes?
During our previous opening most of our customers attended between 30 and 40 minutes per booking.
I have a disability and require assistance, how can I swim?
Our lift will remain in operation for access to the changing village. We have hoists available for assisting customers from a wheelchair in and out of the pool. Our disabled changing room will also be available. We recommend that you book lane three the slow lane and inform Reception staff on entry of your needs
Is the Pirate Ship and leisure pool open?
Our Leisure Pool remains closed
Our Pirate Ship under 8 children's pool is open
Monday to Friday 10:00am – 11:45am and 12:30pm – 2:45pm
Sunday 9:15am – 1:45pm
Booking is essential by phoning Hamilton Water Palace. Each session is 45 minutes.
Is the Health Suite open?
No.
Can I restart my membership?
Yes, if you are ready to restart your swim membership please complete our Restart my SLLC swim membership form. We will do the rest for you and confirm everything to you by email.
When will my direct debit start?
Your direct debit date will be confirmed to you by email once the restart form has been received.
Can I continue to freeze my membership?
Yes, if you are still unsure do not worry, your membership will continue to be frozen until you feel ready. If you have any queries regarding our sites please email us.
I have cancelled my membership but wish to re-join, what do I do?
Requests to re-join should be made in writing. Please email Memberships.
I wish to join, what do I do?
You can join online, or email Enquiries for further information.
I no longer want to be a member, what do I do?
We are sorry to see you go, if we can help in any way, let us know by emailing Cancellations.
We have a joint membership; one wants to come back and one wants to continue to freeze. What do I do?
Email Memberships with the details and we will arrange the amendment for you.
I have an Activage membership - will my 12-month contract be extended for the months I have missed?
Yes it will, please email Memberships for further information.
We would like to take this opportunity to thank all our customers for their continued support. We look forward to seeing you again!!
Share this page