Fitness classes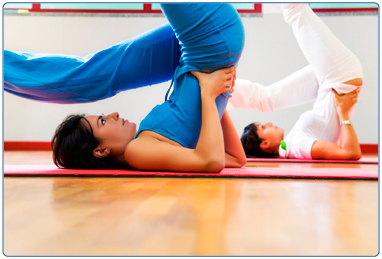 ---
Whether you want to lose weight, increase muscle tone, stay fit, or just have some fun, we have a fitness class for you.
South Lanarkshire Leisure and Culture's fitness class programmes offers over 350 classes per week. Whether you're looking for Mind and Body classes such as yoga and Body Balance or our higher impact classes such as Body Attack and Circuits you will be sure to find a class to suit.

Hamilton Water Palace fitness timetable
Discover the fitness class for you at Hamilton Water Palace Fitness timetables.

Important information:
Please note that all fitness class timetables run indefinitely and are subject to variation/cancellation during public and school holidays. The timetable is managed in real time and will reflect last minute cancellations due to adverse weather/coach illness etc.
If you give 24 hours notice or more of a cancellation, your booking will be moved to another available time. If no suitable time is available, you will receive a full refund.
If you fail to give 24 hours notice of a cancellation or do not turn up for a pre-booked class, you will not receive a refund for the lost booking. Members and Activage card holders will be charged a £2 cancellation fee. If you have an outstanding payment (say a £2 cancellation for a class) you may be refused the booking or access to the class until you have paid the outstanding amount.
If a customer, who has pre-booked their class and has not turned up for the class start time, their space may be given to a customer who is waiting.
Names on the booking sheet are non transferable. Any customer arriving more than 5 minutes late will be denied access to the class as they have missed the warm up.
We cannot always guarantee the teacher mentioned will take the class due to sickness and holidays.
All class participants must register at reception / kiosk and pass a fitness class ticket on to the class instructor.
Spot checks will be carried out on a regular basis to ensure all customers have a valid receipt.
Share this page