The Gym at John Wright Sports Centre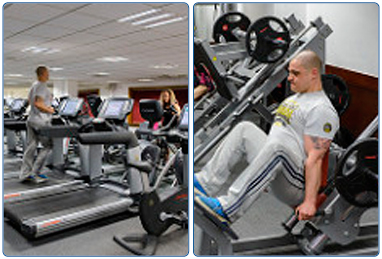 The upper level of this large East Kilbride gym is equipped with 33 state of the art cardio vascular machines.
The lower level of the gym comprises three areas:
1. Tone-Up area houses over 20 pieces of Technogym's "selection" range of fixed resistance equipment.
2. Core area combines traditional equipment such as Kettlebells, cables and pulleys with cutting edge vibration equipment Powerplate.
3. Free weights room boasts an extensive array of dumbbells ranging from 4kg to 60kg. We have a squat and lunge rack, power cage, max rack, and smith machine. We also have an Olympic lifting platform and associated equipment.
Share this page