Hamilton Natural History Society's Birnage Herbarium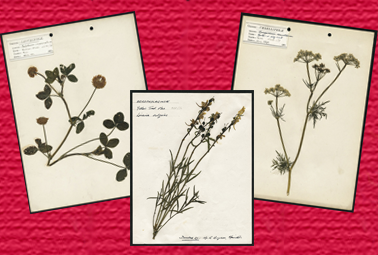 Selection of preserved plant specimens from Hamilton Natural History Society's Sidney Birnage's Herbarium.
Sidney Birnage (1911-1984) was an architect and president of the society from 1965 to 1967.
The herbarium consists of over 1600 preserved plant specimens from the 19th and 20th century collected by Sidney throughout his life. Many of the plant specimens were collected here in Lanarkshire.
The illustrious society can trace its beginnings back to 1891 when the first Hamilton Field Club was set up. The current club dates from 1960 and was renamed Hamilton Natural History Society in 1965 with Sidney as its president.
The herbarium was gifted to the museum service by the society to be made available for research and study.
Due to the fragility of this important collection the herbarium has been digitised allowing greater access than previously possible. It can be accessed through our online collection.
Currently on display in the Reference Library, Hamilton Town House.
Share this page