Ultra Run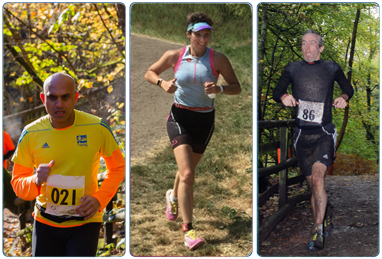 SLLC is delighted to announce our Ultra Run events will be returning to Chatelherault Country Park Hamilton on Saturday 29 January 2022.
This event is suitable for both experienced and novice ultra-runners.
This year we will have a
3 hour individual ultra run
The race is 3 hours long and organised so that you will run in daylight until the final 45 minutes.
Start time will be at 1:30pm, finishing at 4:30pm.
Head torches will be compulsory for the final 45 minutes.
6 hour individual ultra run
The race is 6 hours long and organised so that you will run in daylight until the final 45 minutes.
Start time will be at 10:30am, finishing at 4:30pm.
Head torches will be compulsory for the final 45 minutes.
Course information
The main race loop will be approximately 6km long with the majority of it on forest trails and a short section on grass.
At 3:45pm you will be given the option to finish the last 45 minutes on our shorter 1km loop or do a final 6km lap if you think you will complete this by 4:30pm.
Just remember if you do not make it over the finish line by 4:30pm all that running on the last lap will not count towards your final mileage.
The course will be well marked and marshalled so you'll have no concerns about getting lost.
Cold and hot water will be supplied for runners to use. Both will be available at the start / finish.
The event will be chip timed. You will receive your chipped number at registration.
Course maps will be displayed on the walls within registration which will be within The Stables.
Race categories
3 hour solo race
You can run as much or as little as you want. You can stop at any time for a break.
6 hour solo race
You can run as much or as little as you want. You can stop at any time for a break.
6 hour relay team race (teams of two)
Each runner must complete a lap before handing over the baton to the next runner. All relay runners must run in consecutive order.
Relay teams will consist of the following: 2 x Male, 2 x Female or Mixed (1 Male and 1 Female).
Race Weekend
The schedule of events will typically be as follows:
8:30am - Race registration opens (The Stables, Chatelherault House)
9:45am - Race registration closes
10:15am - Athlete and crew briefing on start/finish line
10:30am - 6 hour Ultra race starts - solo and relay teams together
1:00pm - 3 hour Ultra race starts
3:45pm - Short loop opens
4:30pm - Race finish
4:45pm - Prize giving and pasta within the café at Chatelherault
Prizes for 1st, 2nd 3rd male and female solo runners for both 3-hour and 6-hour events.
Prizes for 1st male, female and mixed relay teams
Entry fees
£40 for 6 hour solo runners and £80 for relay teams (teams of 2).
£35 for 3 hour ultra runners.
Limited to 100 solo runners and 25 x 2 relay team members.
No refunds will be offered. We will however accept name changes on the day at registration.
Occasionally we may have to alter the race route and distance due to forestry or if the race is cancelled due to severe weather conditions or any other unforeseen circumstances then we will reschedule the race to a later date.
What's included in your entry fee
Amazing scenic and challenging course through the beautiful trails of Chatelherault Country Park
Fully insured event with first aid cover
Electronic timing for all competitors
Medal and T-Shirt for all finishers
Well marshalled route
Water / banana station at start and finish are (access every lap)
Ample car parking and toilet facilities within the facility
Changing facilities at registration (limited) - gazebo for male and female
Post-race refreshments / pasta / drinks
Safety Info
Please come well prepared for this event as you would for any other endurance race. Please remember to dress for the expected weather.
We will have a first aid cover on site for the duration of race but please don't underestimate the importance of a support crew no matter how experienced you are in running ultra-races. Above all else, please keep an eye out for each other when on the course and let us know if you think someone is struggling or needs assistance.
Suggested Kit List
Head torch for the final 45 minutes
Full body waterproof clothing
Hat and gloves
Some warm layers, spare layers etc
Basic first aid kit
Folding chair and folding table
Enough food to last the duration
Any current medication you may be taking
A sense of humour!
Enough supplements, sports drinks, electrolytes etc. to last the duration (drinking water and bananas will be provided)
Mobile phone
Anything else that will make your race more enjoyable…within reason!!!!
The above kit is the bare minimum you are expected to have on the day and some of it is just our own recommendations from experience at ultra-races.
Equipment and food/drink requirements are a very individual thing for each athlete, so please be sure to test things out in training as it's the only way to know what will work for you. Please pack enough variations of clothes to cope with all-weather eventualities as well as enough in quantity to ensure you have dry layers to change into.
Athletes are not expected to carry spare kit during the race. Due to the length of the course and the layout, your equipment can be stored in our registration marquee, your car and/or with your support crew.
Parking
There will be ample parking close to the start/finish and registration area. Basecamp will be on the front lawn at the start and finish area where runners will be able to set up a gazebo if they wish for their team or club runners. There will be toilets available within Chatelherault Country Park for the duration of the event at the start / finish. There will be portable toilets near the start / finish area.
Facilities
We have a café within Chatelherault where you will be able to purchase soup, sandwiches, coffee, teas and cakes etc.
Looking for more information?
For more information please drop us an email and we will get back to you.
Map of Ultra Run route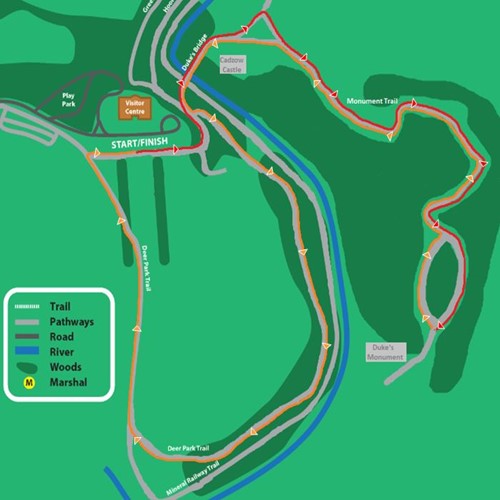 Share this page