Staff get 'Right to Disconnect'
Published: Friday 23 September 2022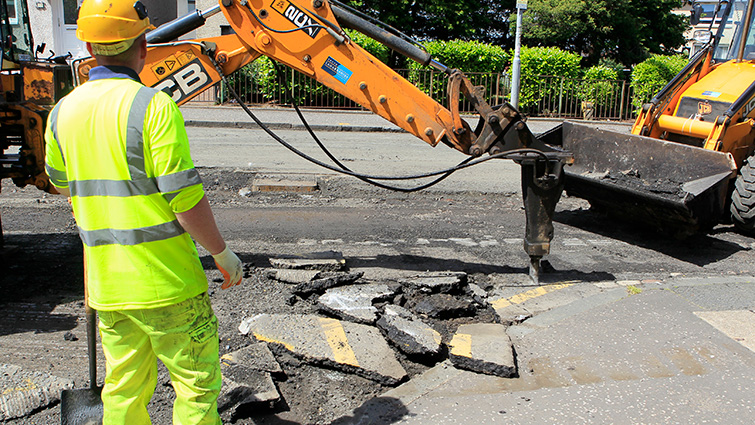 South Lanarkshire's council employees are to be the first in Scotland to get the "right to disconnect" outside working hours.
An additional wellbeing day is also being offered as thanks for their hard work to support local communities during the pandemic, as part of a number of new measures brought forward by the South Lanarkshire Council administration.
Other measures include additional time off for paternity leave and more support for those who experience loss during pregnancy or who are undergoing fertility treatment.
Council Leader Joe Fagan said: "Our staff have been on the frontline during some of the toughest times we have all had to face, and I am so proud of the work that has been done, from literally making sure hungry people got fed, to helping our communities become more resilient.
"That is why we have developed this 'New Deal for Employees'. It makes it clear that we want South Lanarkshire Council to be more than just a good employer – we want our staff to feel valued for the work they do to support local people and businesses.
"We also want to be an example to other employers, and to show the benefits that everyone can get if they treat their staff well. It was easy to say 'we are all in this together' during the pandemic, but that remains just as true now, with a cost of living crisis, and we need to demonstrate this clearly in the way we treat our workforces."
The changes to employee terms and conditions were approved at the Executive Committee on Wednesday, with the new Right to Disconnect policy thought to be the first of its kind at a Scottish local authority.
The report to committee noted: "The pandemic has expanded the number of employees accessing work remotely and, as a result, there are instances of employees blurring the line between home and worklife in a way which is not conducive to good mental health and wellbeing."
The new policy will encourage staff to work flexibly, with no expectation that they will respond to non-urgent emails or other communications outwith working hours.
Staff will be encouraged to do something to strengthen their mental health during an additional Wellbeing Day, awarded "in recognition of the difficult years experienced". The day will be awarded on a one-off basis.
Improvements to paternity leave and arrangements for employees undergoing fertility treatment were also agreed, and the council will sign up to the Pregnancy Loss Pledge, to provide further support to those who experience loss during pregnancy.
The council will also take forward a request from the Scottish Government Public Sector Pay Policy 2022 to consider pilots of a four-day working week. The committee was told research suggested such conditions could maintain productivity while developing a more rested and engaged workforce.