Council shortlisted in two categories at prestigious awards
Published: Friday 30 September 2022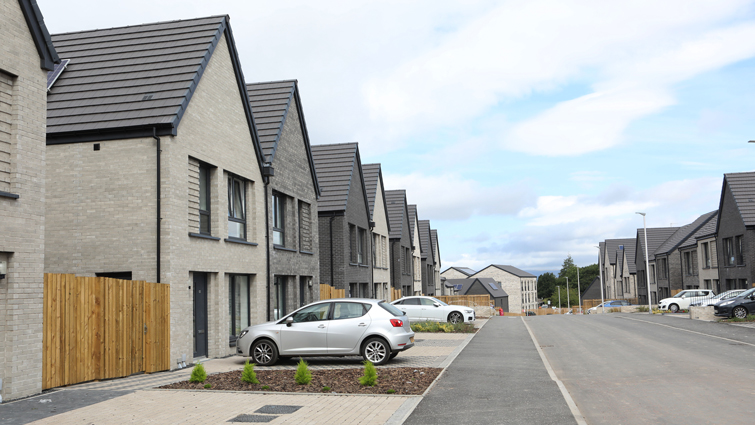 The council has been shortlisted in two categories for the Chartered Institute of Housing (CIH)'s Scotland Housing Awards 2022.
Housing and Technical Resources have been shortlisted in the Excellence in Regeneration and Sustainability category for the positive housing-led transformation of Whitlawburn.
Completion of the project is scheduled for spring 2023 and the ambitious masterplan will see 230 new high quality, energy efficient and affordable homes delivered.
With support from the Scottish Government, the council has been working closely with the local community and partner organisations, including Hub Southwest and West Whitlawburn Housing Co-operative, and the contractor CCG(Scotland) Limited.
Annette Finnan, Interim Executive Director of Housing and Technical Resources, said: "I am delighted to see recognition for the excellent work taking place at Whitlawburn, with everyone involved working closely with the local community to deliver real, positive changes for those that live there."
The second nomination is for the Apprentice of the Year category and recognises the contribution of apprentices across the length and breadth of the housing sector in different areas and specialisms.
South Lanarkshire Councils' Morven Sanderson has been shortlisted for this award, highlighting the hard work and dedication to both her position and ongoing learning and development.
Tracey O'Donnell, Area Housing Manager, said: "I am delighted that Morven has received recognition for how she has embraced every challenge throughout her journey as an apprentice and for how she has developed her skills and knowledge."
The winners of the CIH Scotland Housing Awards 2022 will be announced in a special ceremony in Glasgow on 27 October 2022.