Two projects to benefit from the Renewable Energy Fund
Published: Wednesday 31 May 2023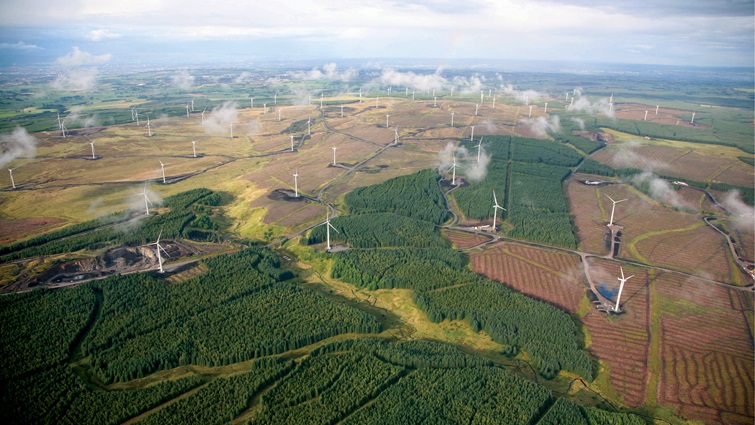 A football team in East Kilbride is to get a new artificial pitch with help from the Renewable Energy Fund (REF).
East Kilbride United will be awarded £100,000 from the fund following agreement by councillors from the Community and Enterprise Resources Committee.
The project will go ahead when further funding bids are agreed with the Scottish Football Association, sportscotland and the council's Place Based Investment fund.
Councillors also agreed to award East Renfrewshire Council £72,988 from the REF towards the management and maintenance of the network of routes at Whitelee Windfarm (which extends into South Lanarkshire).
Executive Director of Community and Enterprise Resources, David Booth, said: "The new artificial pitch at Kirktonholme will facilitate an increase in the participation of football, particularly for children, walking football and disability inclusive teams.
"The current grass pitches cannot be used constantly and are also unsuitable for disability inclusive teams.
"It will allow coaching staff and volunteers to enhance the activities and opportunities for years to come. The project has been established in response to community demand and will increase healthy activities for the area.
"The council jointly prepares and implements an access strategy for Whitelee Windfarm, which includes the delivery of recreational activity and events, volunteering, biodiversity work, outreach, maintenance and the delivery of environmental education to local schools and community groups.
"This is a long-standing agreement we have with East Renfrewshire Council."
Since 2004, the council has collected and administered Community Benefit funding through Planning and Economic Development Services.
The service is responsible for securing the contributions from developers, advising potential applicants, assessing applications and monitoring projects to ensure that the community benefits associated with each project are delivered. More information on the REF is available from the council website.
Processes are continuously reviewed to ensure the best practices in grant provision and monitoring are undertaken to ensure the necessary support is delivered to eligible communities.