Tenants take a trip on housing's road to net-zero
Published: Thursday 18 May 2023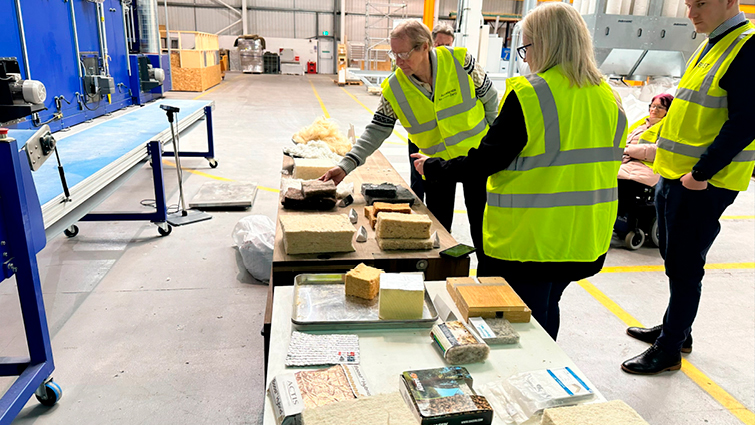 Members of the Tenant Participation Co-ordination Group (TPCG) visited a local housing construction facility in Blantyre.
They used the opportunity to learn about new technology and construction methods that are going to be used in new council homes.
Changes to legislation, anticipated to come into effect in early 2024, will mean that any new home built in Scotland will no longer be able to have a gas boiler as its primary heating source. Instead, new zero emission alternatives such as air or ground source heat pumps will need to be used. In addition, national targets are also in place to improve energy efficiency in existing council homes by 2032 and use renewable or zero emission heating sources by 2045.
The facility aims to support housing providers to achieve the new targets whilst also educating the public on a range of modern technologies currently available to use in new or existing homes. This includes high performance insulation materials, zero emission heating systems and new construction methods.
Mary Ann Patrick, TPCG member, said: "I really enjoyed the tour and learned a lot about new technology and how important it will be in the future. As a group, we know the difficulties facing the council, particularly when it comes to replacing traditional gas heating systems, so it's good to know that there are different options available."