More park and ride spaces to encourage sustainable travel
Published: Thursday 7 September 2023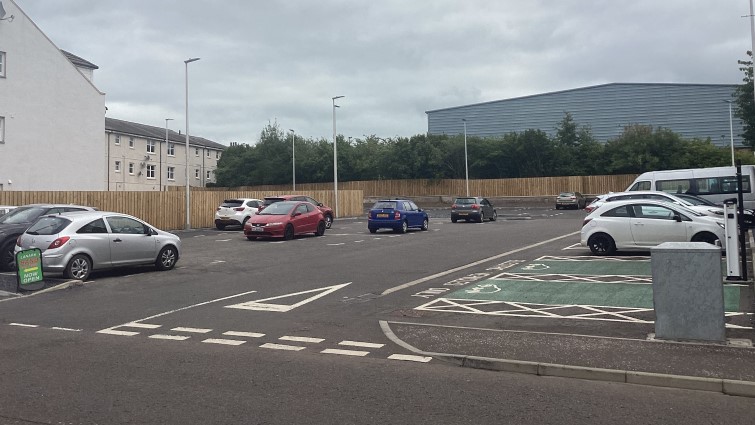 The expansion of the park and ride facility at Lanark Train Station is now complete.
An additional 33 spaces have been provided, taking the total number of spaces to 64, along with two electric vehicle charging bays.
This is in conjunction with the recently completed train station disabled parking area on Bannatyne Street, which provided an additional eight disabled parking spaces including two electric vehicle charging bays.
Head of Roads, Transportation and Fleet Services, Colin Park, said: "The addition of these new parking spaces will help encourage sustainable travel in the Lanark area.
"We are committed to supporting sustainable transport and with this site open it is easier than ever to switch from car to train in Lanark.
"The additional charging infrastructure will also help with the drive to make electric vehicles a viable option for more road users."
The next phase of the Lanark Interchange scheme will be the Lanark Bus Station Improvements.
The proposed bus station improvements will also be supported by active travel enhancements and a signage strategy for the area.