Business Gateway supported businesses through the pandemic
Published: Friday 11 March 2022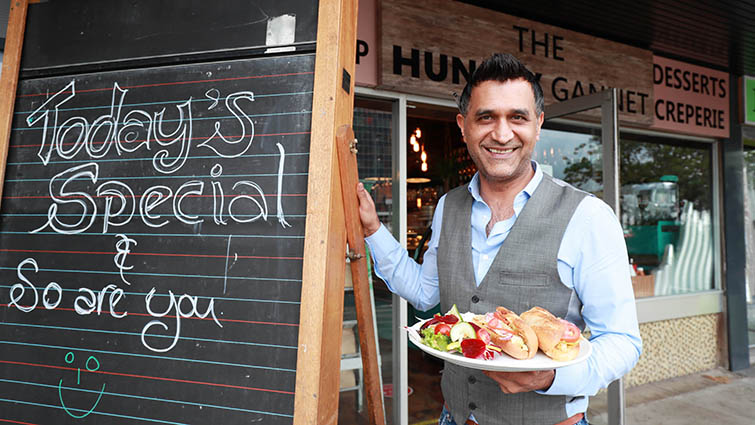 Business Gateway Lanarkshire supported more than 1400 businesses with a £115m boost in their growth service in the last year.
Since March 2021, the service has worked with 1,477 companies - 1000 new starts and 477 existing businesses - providing free support and impartial advice to help improve growth and performance through increased turnover, jobs created or safeguarded, more efficient operational activities and improved productivity.
The Business Gateway Lanarkshire contract was awarded to Enterprise North East Trust Limited, which trades as Elevator, in March last year and is managed by South and North Lanarkshire Councils.
In the first year of the contract, the service has
run 175 on-line workshops covering a wide range of topics
delivered a Flagship Accelerator course helping early-stage business owners to fast track their business offering, growth, and investment potential
delivered an Academic Accelerator course in partnership with UWS supporting current and recent graduates to develop their business ideas
provided tailored support to key sectors of the economy, including tourism, food and drink, and construction
Seventy-six companies have also been awarded up to 21 hours of free consultancy support through the Expert Help service.
North and South Lanarkshire Councils secured £552,500 from the European Regional Development Fund (ERDF) to provide these services in areas such as finance, digital development, internationalisation and research and development.
A further 55 companies have accessed up to 21 hours of free expert support through the Scottish Government-funded DigitalBoost programme enabling them to build their digital proficiency and adopt the technology needed to increase their competitiveness and productivity.
Chair of South Lanarkshire Council's Community and Enterprise Committee, Councillor John Anderson, said: "It's very encouraging to see the number and variety of businesses that have been helped, and investment that has been made, over the past year.
"As we continue to recover from the pandemic, supporting local businesses is going to become even more important and we look forward to continuing the essential work being done by both councils and Business Gateway."
Councillor Allan Graham, Convener of the Enterprise and Growth Committee at North Lanarkshire Council, added: "For so many businesses, Lanarkshire is ideal in terms of location, skilled workforce and connectivity, and the support offered by both councils and Business Gateway Lanarkshire has helped thousands of companies to grow and prosper here.
"We can offer expert advice for each business's individual situation, helping them to improve their operations and generate more sales or customers, expand into new markets, improve efficiency or develop staff skills. I would encourage any business to use the services available to them through Business Gateway Lanarkshire and see the value they can add."
Roz Taylor, Operations Director at Elevator said: "Here at Elevator, we were delighted to welcome a new Business Gateway contract region into our portfolio. From day one, understanding the market and delivering a high-quality service to the fantastic companies within this region was our priority.
"The team at Business Gateway Lanarkshire are fantastic. Each and every one of them puts the clients at the centre of their focus and ensure that they get the best possible service. Proudly, their commitment and expertise have resulted in us not only achieving the requirements of the contract, but in fact, we have gone over and above in supporting as many companies as possible within the year.
"As we excitedly look forward to the next 12 months, our plans are in place to support more new and existing businesses within the Lanarkshire region. Our commitment is to continue to innovate our services and support to further enhance our client experience."
For further information contact Business Gateway Lanarkshire on 01698 756956 or through their website