Main roadworks phase of project now complete
Published: Wednesday 29 June 2022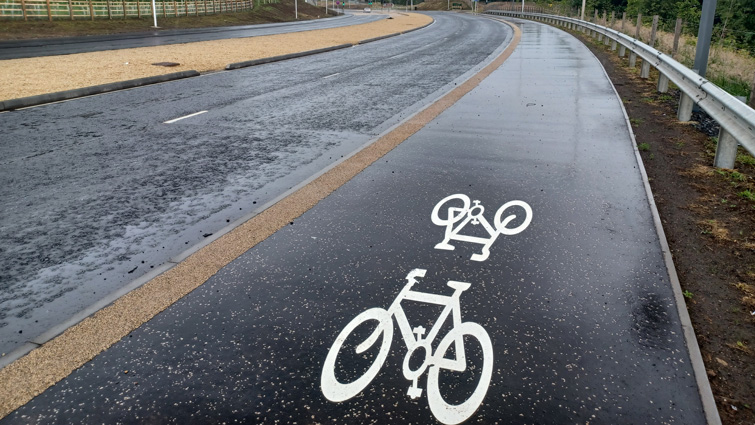 The major infrastructure phase of the Greenhills Road/Strathaven Road City Deal Project has now been completed.
All temporary traffic management has been removed and the dual carriageway is opened to two lanes of traffic in each direction for the first time.
Traffic signals and pedestrian crossings are now also in operation.
Landscaping work and the reprofiling of adjacent land back to its original level is ongoing and will be completed over the coming weeks – some localised sections of temporary traffic management will be in place while this work is carried out.
Chair of Community and Enterprise Resources, Councillor Robert Brown said "Local residents will be pleased that the main roadworks phase of this project has now been completed.
"It will bring with it improved and joined up regional connections and we hope it will attract business growth and private investment.
"The project has taken longer to conclude than originally planned, due to issues out with our control including the pandemic, however we now look forward to the benefits the project will bring to the wider area."