Army of young road safety recruits grows in South Lanarkshire
Published: Friday 23 September 2022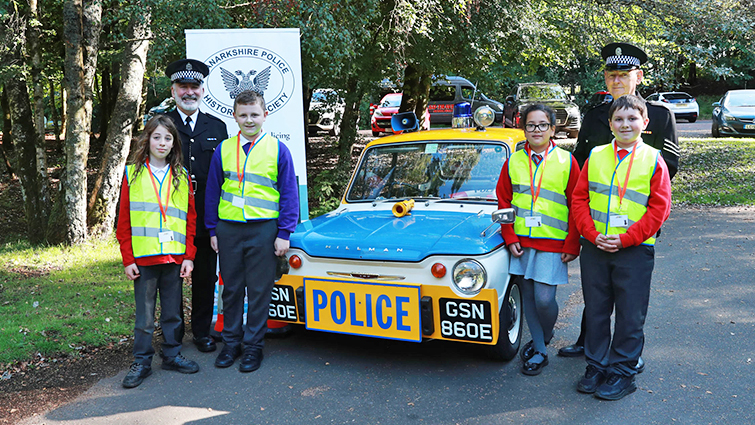 Pupils from across South Lanarkshire have been finding out what a Junior Road Safety Officer's job is all about.
Each school usually has two, from either primary six or seven. They are either interviewed or specially selected for the job because they have demonstrated a keen interest in raising awareness of road safety issues at their school.
An open day was held at Chatelherault Country Park to introduce them to their role and help provide the skills they will require to fulfil their role.
Organised by the council's Traffic and Transportation Section, this year 104 schools are taking part in the scheme. And 68 of them attended the event at the park with 164 pupils and 72 adult coordinators present throughout the day.
The JRSO scheme links to the "Curriculum for Excellence" for schools. Their main duties are:
Maintaining a notice board
Running competitions
Highlighting road safety campaigns
Speaking at assembly
Councillor Robert Brown, the chair of the council's Community and Enterprise Resources Committee, said: "I am delighted that we have so many Junior Road Safety Officers in place across South Lanarkshire.
"Most schools should have a junior road safety officer now and if not it's easy for them to nominate someone.
"It is great to see how enthusiastic the young people were about their new roles and I am sure they are desperate to share their knowledge with their fellow pupils.
"I hope that by giving young people a passion for road safety at an early age we are providing them with knowledge that will last them all their life.
"I would like to thank our partners who turned up on the day and helped make the event such a success."
Representatives from Safety Cameras Scotland, Lanarkshire Police Historical Society and transport and logistics company GIST were all there on the day.