Rugby club goes green to benefit all of the community
Published: Thursday 29 September 2022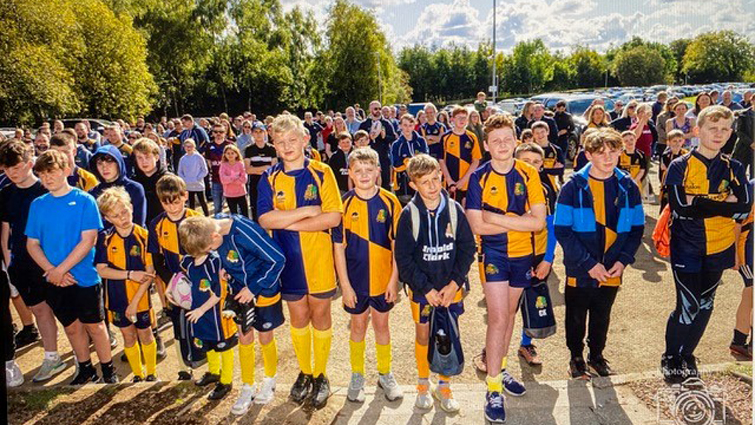 Sport may often be described as partisan, but one local rugby club is definitely neutral – carbon neutral, that is.
Strathaven Rugby Club has upgraded its facilities with the assistance of a grant from the council-administered Renewable Energy Fund, and the work has included the installation of new energy systems that are powered by renewable energy sources.
It is believed to be the first carbon-neutral sports facility in West of Scotland and South Lanarkshire's Provost, Councillor Margaret Cooper, was delighted to see the benefits to both the environment and the community when she officially re-opened the premises following the work.
Provost Cooper said: "The work done is tremendous in many respects, because although the club specialises in offering rugby training and matches for all ages, it also serves the large surrounding rural area in general. For example, the facilities are also used for sport as diverse as football, hockey, cricket, yoga and jogging and by Strathaven Academy, as well as being available for social interaction through community groups, birthday parties and funeral.
"This makes it a crucial hub for many people in many communities and I am delighted that not only does it provides these opportunities, but that it can now do so in such an environmentally responsible way.
"We are all conscious of being energy efficient and environmentally friendly these days, but not everyone has the will or the ability to press ahead with actually acting upon it, and so it is great to see something on a scale like this, that will make such a difference.
"I am also delighted that the Renewable Energy Fund was able to make such a crucial contribution to this. In providing 56% of the cost, it added to what had been raised elsewhere to make it possible for the facilities to be upgraded to carbon-neutral standards.
"I'm so pleased that the council has been able to team up with this sports club to achieve a win-win result!"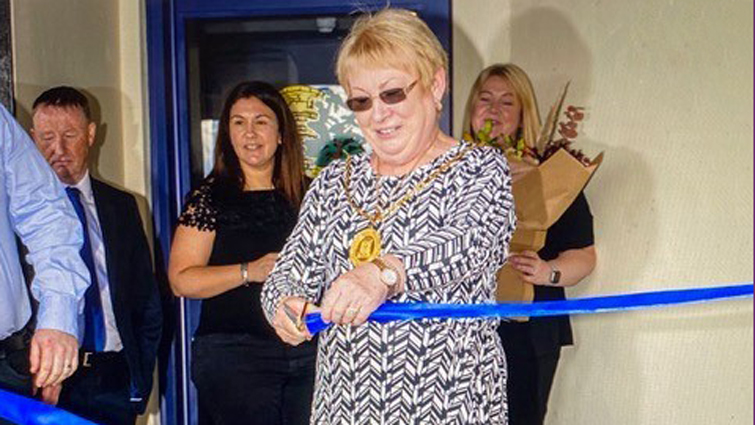 The full £484,738 refurbishment of the clubhouse and changing facility was made possible by a grant of £272,126 from Calder Water Windfarm through the Renewable Energy Fund, and the improvements included the installation of two electric charging points in the car park, underfloor heating, photovoltaic panels and Tesla battery storage.
The full facility is now designed to be disabled-friendly, gender neutral and inclusive for all, and is intended to encourage and work with all age groups to help them become fitter and less socially isolated, as well as integrating disabled rugby for the elderly and young.
The Renewable Energy Fund is for capital projects within 10km of a participating renewable energy development.
There are 39 participating windfarms contributing a total of approximately £900,000 per year for communities in South Lanarkshire. The level of funding available depends on the proximity to a contributing windfarm and the scale of the windfarm.
Capital projects are usually long-term projects to acquire, develop, improve and/or maintain a capital asset such as land, buildings or roads or one-off activities, and further information can be found on the council website.