Celebrating growing old with dignity
Published: Friday 30 September 2022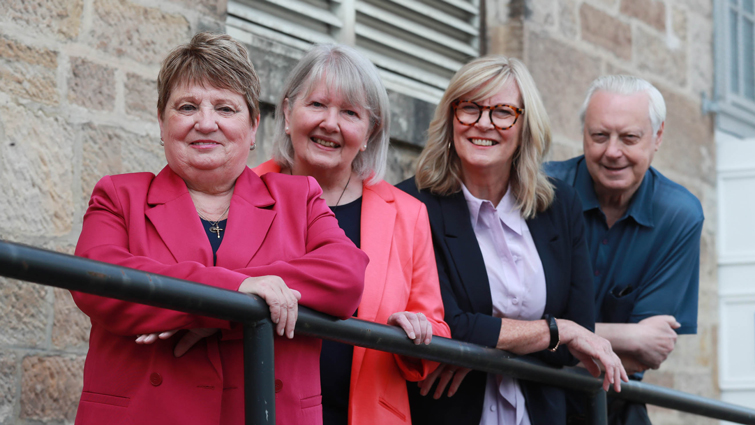 Tomorrow is International Day of Older Persons.
The main theme this year is the significant role older women play in traversing global challenges and contributing to their solutions with resilience and fortitude.
The purpose of the day is to increase awareness of the impact of having an ageing population. South Lanarkshire Council wants people in society to be able to grow old with dignity.
Councillor Eileen Logan said: "It is a privilege to be South Lanarkshire Council's Champion for Older People.
"I know that between myself and the Council Leader, Joe Fagan, we will do our very best to ensure that our 'Golden Age' voices are heard loud and clear.
"Many older people and older people groups around the world will celebrate by holding events on or around 1 October, and at Seniors Together in South Lanarkshire we are launching a series of photographs that show older people living life to the full and keeping themselves well.
"Some are engaged in non-traditional older people activities that highlight how older people are keen to be active citizens, engaged in their communities, and receiving relevant support from community services."
The photos will be shared on the council's social media accounts over the coming days.
Catriona Mason said: "As Chair of Seniors Together and a Trustee of Scottish Older People's Assembly, I work in cooperation with many different partners to keep older people a part of everyone's plans.
"Seniors Together is striving to make South Lanarkshire a great place to grow older.
"We're sending out a message that older people are a benefit not a burden and we have time, expertise and energy to be an integral and useful part of society."
Over the next 50 years, the number of older persons in the world will grow Today, one person in ten is aged 60 or over - by 2050, this will be one person in five, and by 2150, one in three. Such a major demographic change presents huge challenges.
The International Day of Older Persons aims to raise awareness of the impact of an ageing population and the need to ensure that people can grow old with dignity and continue to participate in society as citizens with full rights.