Bridge repairs mean road is now reopened
Published: Thursday 26 January 2023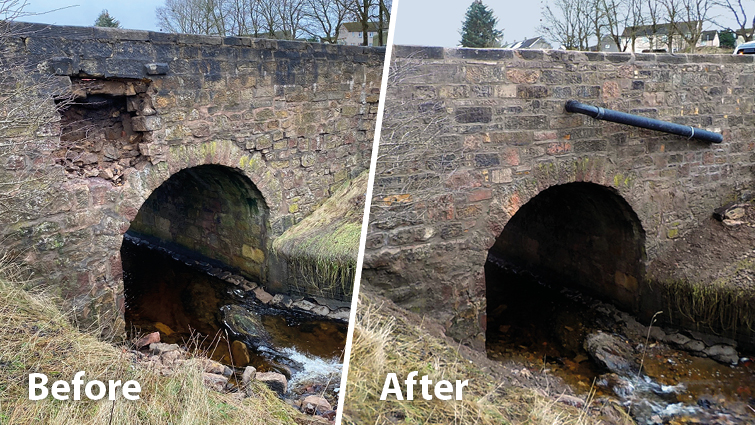 Repairs to a bridge damaged by extensive flooding have now been completed.
An emergency road closure was needed on the A70, from the bridge over the Ponfeigh Burn to the east of Rigside, to the junction with Ponfeigh Road/B7055.
The road has now reopened following repairs and rebuilding to both sides of the bridge parapets and top sections, scour protection works at watercourse level, additional road drainage as well as clearing the existing road drainage in the area.
Chair of the council's Community and Enterprise Resources Committee, Councillor Robert Brown, said: "We would like to thank road users for their patience during these works.
"The above pictures clearly show the level of damage caused to the bridge, and I would like to thank our team and the contractors who worked extremely hard to minimise the length of time the road was closed."