Larkhall road improvements will help ease congestion
Published: Thursday 18 May 2023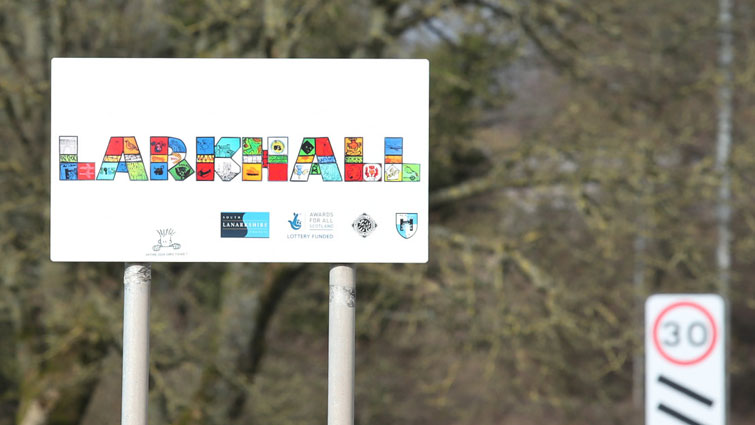 A number of improvements are to be made at the A72 Lanark Road and Junction 7 of the M74.
This includes two new traffic signal junctions at the M74/A72 on and off ramp slip roads and 2,300 square metres of new carriageway created or improved via widening or resurfacing works.
There will also be improved LED street lighting installed (40 columns), 10,000 square metres of existing carriageway improved and two new/improved vehicle restraint systems along the length of the M74/A72 overbridge parapets.
Executive Director of Community and Enterprise Resources, David Booth, said: "This project will greatly improve the road infrastructure and traffic flow at this location.
"There has been an increase in the number of homes and associated infrastructure as we move forward with the Larkhall Community Growth area.
"Improving access to the motorway and the A72 will help ease traffic congestion in the area.
"At times there can be queues forming on the motorway, which can of course be very dangerous to road users.
"These measures will help mitigate that. We will of course keep residents fully informed when work gets underway."
As the project is part of the Glasgow City Region City Deal, a Full Business Case has been approved by the council's Executive Committee and will be noted by the Glasgow City Region Cabinet.
South Lanarkshire Council is one of eight local authorities who, with the UK and Scottish Governments, are signatories to the £1.13 billion Glasgow City Region City Deal.
The City Deal is made up of a list of 20 key infrastructure projects that are intended to collectively drive economic and inclusive growth across the Glasgow City Region area.
Community Growth Areas (CGAs) comprise one of four South Lanarkshire projects. Larkhall Community Growth Area is one of the four CGAs with the others being located in Newton, Hamilton and East Kilbride.