Council calls for ban of disposable vapes
Published: Thursday 25 May 2023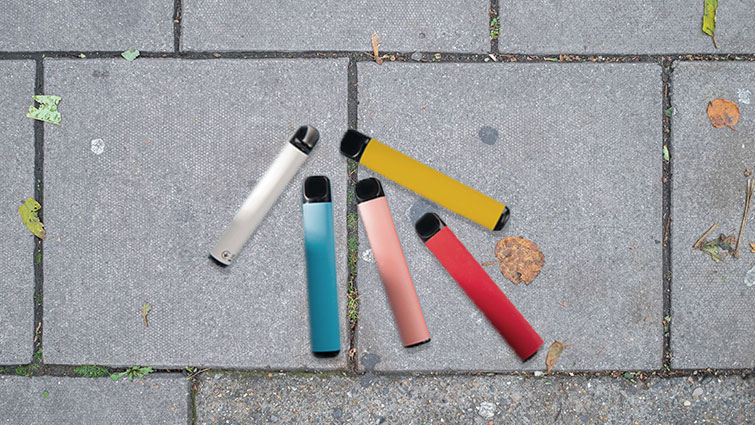 A motion calling for a ban on single use disposable vapes has been agreed by South Lanarkshire Council.
The motion was unanimously agreed by councillors following a meeting of the full Council.
The council's Chief Executive, Cleland Sneddon, will now write to the Minister for Green Skills, Circular Economy and Biodiversity to convey the Council's view that a ban on the sale of Disposable Nicotine Vapour Products (DNVPs) be introduced as soon as is practicable.
The motion also requested: "That a paper is brought forward to a future meeting of an appropriate committee regarding issues which educational establishments are currently experiencing with vaping, the actions which the council and its partners are taking and could take to reduce the use of vaping products amongst children and young people and the potential of a communications campaign to raise awareness of such issues."
Mr Sneddon said: "The wishes of the full Council were perfectly clear, that they were concerned at the health and environmental harm caused by the increasing use, particularly by young people, of DNVPs.
"Other local authorities also support a ban on DNVPs. I will now write to the Minister to express the views of the council."
The full motion can be found on the council website.