Gypsy/Travellers lead the way on having their say
Published: Thursday 18 May 2023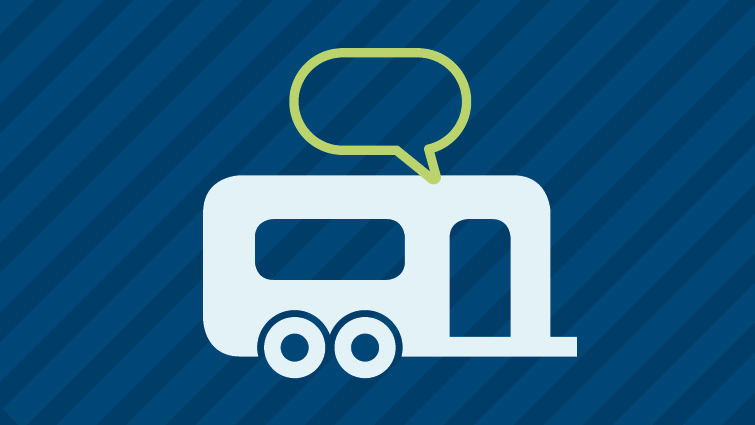 Collaboration between the council and residents of its two Gypsy/Traveller sites has received national recognition.
This award-winning approach continues to thrive, with the Shawlands Crescent Residents' Association fully involved in the next phase of their Site Masterplan. The plan was developed jointly by residents and the council in 2020 and sets out a wide range of improvement projects residents would like to see implemented.
The next phase of the plan includes creating two new pitches to increase accommodation options, delivering upgrades to the existing play area and improving the existing accommodation facilities so they continue to meet the cultural needs and traditions of the Gypsy/Traveller community.
The Chairperson of Shawlands Crescent Residents Association said: "It's great to see residents, both young and old, find their voice and come together as a group to talk about how we can improve our community.
"We are really proud of what we have done over the past few years, working with the council, but this is just the start. If we can do it, anybody can!"
Another site resident and group member said: "Through this approach, we have been able to share with the council what our home means to us as Gypsy/Travellers, and what is right for us culturally.
"Having the residents' association in place has really lifted the voice of the Gypsy/Traveller community in South Lanarkshire and we are really pleased to see the results of that."
Tenants and residents' associations, like the one established at Shawlands Crescent, provide a collective voice for tenants and residents who live in the same area or who have the same landlord.
If you would like to find out more about tenants and residents' associations in your area, or want information on the support available to help you to establish a group, please contact the South Lanarkshire Tenant Development Support Project on 07950 158621 or by email.