Hall re-opens for community use following refurbishment
Published: Friday 2 June 2023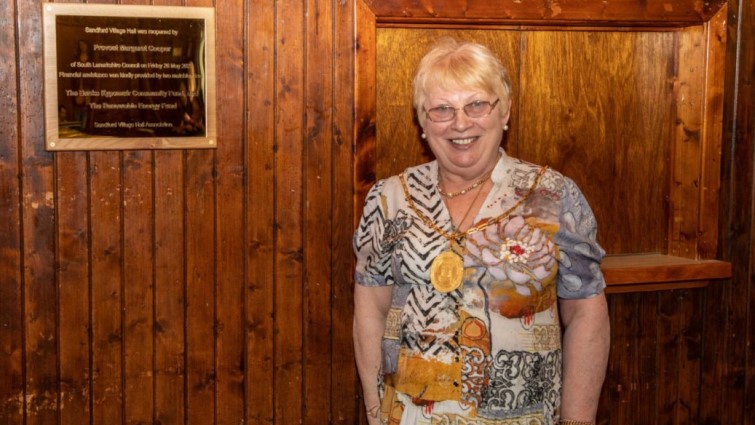 Sandford Village Hall has been officially re-opened by Provost Margaret Cooper.
The hall was undergoing substantial improvements thanks to £100,000 funding by Banks Kypemuir Community Fund and the Renewable Energy Fund.
Part of the works included disability access improvements make the hall more inclusive for everyone in the community to use.
Provost Cooper said: "It was wonderful to see so many people from the local community come out in support of the hall for its reopening.
"It really is the heartbeat of the community and the hard work of so many locals helped secure the necessary funding for the improvements.
"It is their space, for their community and I am sure they will continue to use and enjoy it for many years to come."
The hall was built almost 100 years ago – officially opening its doors in 1928.
Costing just £130 to build, the idea progressed to the reality of an official opening in just four months.
This was achieved by the generosity of a landowner, the vision and enterprise of a small group of local people and the builders James Paterson & Sons.
Henry Paterson - son of James - built the hall in 1928. Further extensions have added to its size over the years, with major improvements made thanks to a substantial grant from the National Lottery Fund in 2000.