Unique approach for Hagshaw Energy Cluster
Published: Friday 15 September 2023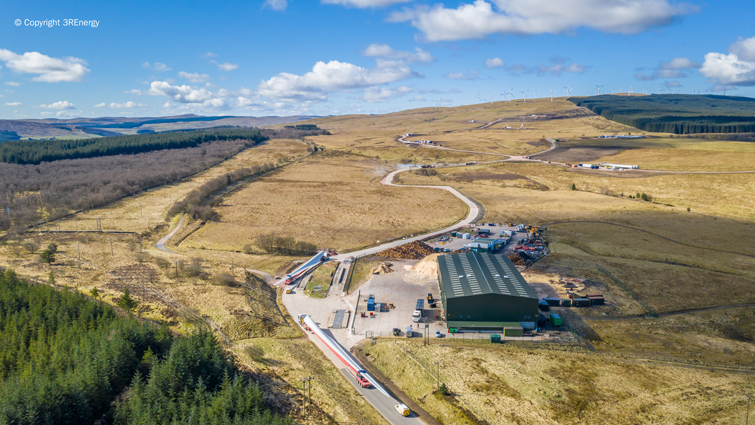 An ambitious vision for Douglas Valley, South Lanarkshire and East Ayrshire has been set out in an industry first.
The Development Framework for the Hagshaw Energy Cluster: Planning for Net Zero, focuses on the landscape in and around the Cluster and covers the communities of Coalburn, Douglas, Glespin, Lesmahagow, Muirkirk and Rigside. It outlines a strategic and collaborative approach to renewable energy development that can help the area achieve a Just Transition to Net Zero.
The process was led by NatureScot with key contributions from South Lanarkshire Council, East Ayrshire Council, Architecture & Design Scotland, local communities, landowners and windfarm developers within the cluster near Hagshaw Hill, including Cumberhead, Cumberhead West, Dalquhandy, Douglas West, Douglas West Extension, Galawhistle, Hagshaw Hill (and Extension) and Nutberry.
It identifies opportunities such as the creation of a Regional Renewable Energy Hub, community transport initiatives, active travel and recreational routes, restored peatlands, enhanced historic and urban environment, skilled green energy jobs and improved recreational opportunities.
The document has been adopted by both Planning Authorities as non-statutory guidance in relation to planning applications and will help shape future development in the area.
This is the first time that a Development Framework has been utilised in relation to windfarm developments and is highlighted as a case study in the Scottish Government Onshore Wind Policy Statement as a good example of collaborative and innovative working.
The windfarm developers include 3R Energy, BayWa.re. UK Ltd, Energiekontor UK Ltd, Octopus Renewables, Renantis (formerly Falck Renewables), ScottishPower Renewables and Ventient Energy.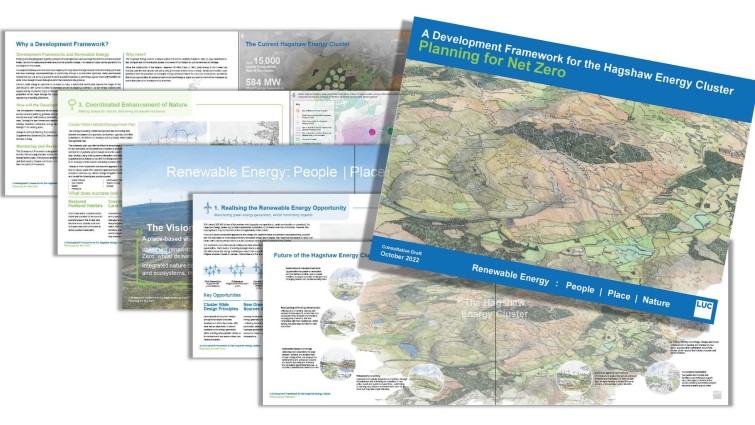 Fraser Carlin, Head of Planning and Regulatory Services, South Lanarkshire Council, said: "The Framework is an innovative approach to maximising renewable energy output and contributing to net zero ambitions.
"It also provides guidance on the location and design of future renewable energy projects in the area, so that the distinctive character of the area and its communities is retained, and where possible enhanced.
"It establishes a basis to provide a wide range of potential benefits for local communities which will be directed by local priorities and delivered through partnership working."
Theo Philip, Planning Director, 3REnergy, said, "It has been great to work with all the various stakeholders in the preparation of an 'industry first' – a Development Framework for a cluster of onshore windfarms in Scotland.
"The Development Framework aims to maximise the benefits to the area from the windfarms on its doorstep, by taking a strategic look at the options for investment of the renewable energy revenues generated locally which could best deliver real positive, transformational change for the Douglas Valley going forward."
George Greenshields, Chair of the Douglas Valley Advisory Group, said: "The Development Framework provides a mechanism for ongoing discussions with landowners and windfarm operators, to try to bring jobs to the area and apprenticeships for young people in the renewables industry.
"The idea of using a former opencast site for Adventure Tourism, creating job opportunities for local residents as well as opportunities for business start-ups has been formulating over a number of years so it is great to be able to progress that through DVAG."
A number of local community benefits are already available, including Coalburn, Douglas and Glespin Community Fund, Orit Cumberhead Community Fund (Lesmahagow and Coalburn), Dalquhandy Coalburn Fund, ScottishPower Renewables' Hagshaw Hill Windfarm Trust (Coalburn, Douglas, Glespin and surrounding area), South Lanarkshire Council Renewable Energy Fund and Spirit of Lanarkshire Wind Energy Coop (SOLWEC) Community Fund. Microgrants are also available from Community Councils/Tenants and Residents Associations.