An evening with Celtic legends Sutton and Hartson
Published: Wednesday 20 September 2023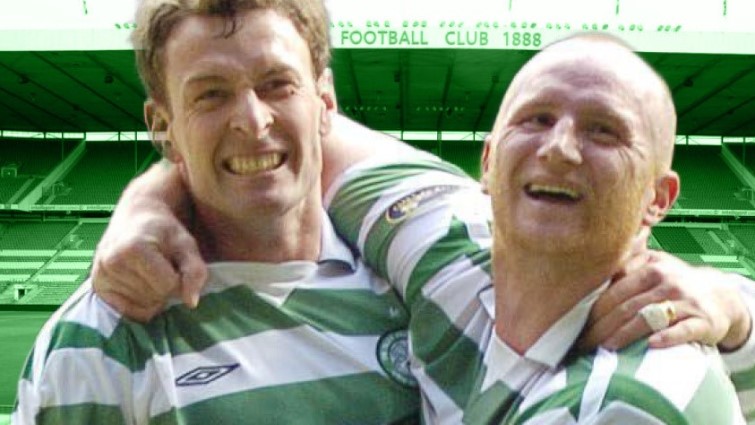 Two of Celtic's most prolific goalscorers will be on the team sheet at Lanark Memorial Hall this weekend.
Chris Sutton and John Hartson were regulars in the hoops from 2000-2006, collectively appearing more than 300 times for the Parkhead Club. John Hartson also earned 51 international caps for Wales.
And this Friday (22 September) you can hear what those years were like, as you take a seat alongside them and enjoy 'An Evening with Celtic Legends'.
Their appearance is the first of two 'Legends' events for Lanark Memorial Hall, with Rangers trio Mark Hateley, Mark Walters, and Graham Roberts also lined up for the venue on 6 October.
The Celtic strike duo will chat about their years in green and white, their most memorable games, and what they really thought of the managers they played under.
There will even be insights into what happens on the training ground and in the dressing room at one of Scotland's most successful football clubs, along with snippets from both about their long and successful careers in the English top flight, including Sutton's history-making £5m transfer from Norwich to Blackburn Rovers in 1994.
Host Gerry McDade will then open the floor for questions to the duo, on everything from backroom stories to their lives as TV pundits on Sky and TNT sports.
There's still time to get your hands on the remaining few tickets, priced £28, either directly from the venue or at the online box office, for what promises to be a memorable evening in the company of two Celtic greats.
*This event is recommended for those aged 14 and over.