New home for Carluke Men's Shed
Published: Thursday 21 September 2023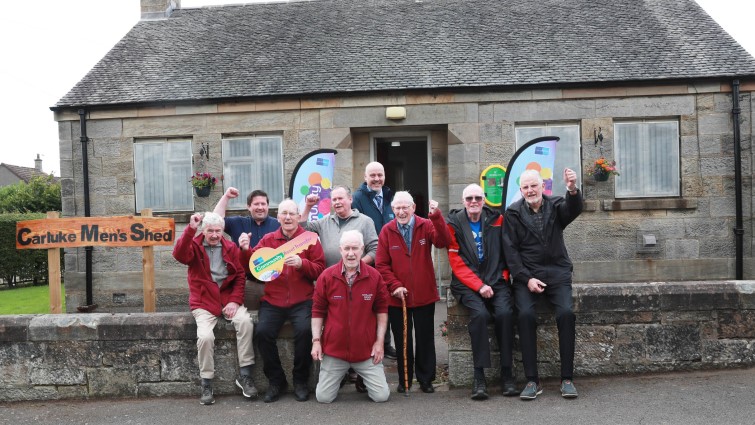 Carluke Men's Shed have moved into new premises following a successful Community Asset Transfer.
The group were formerly based at the OneCan site in Carluke but had outgrown their space and needed a permanent base of their own to operate from.
They identified the former cemetery keeper's house on Kilmory Road, Carluke and have successfully applied for and been granted a five-year lease.
John Lindsay, chairperson of Carluke Men's Shed, said: "We are delighted to have recently taken lease of 1 Kilmory Road Carluke.
"This Asset Transfer was completed and the keys handed over with the amazing help in all aspects of this transfer by the council.
"Their support made this all possible.
"We now have a happy bunch of people working hard to breathe new life into this building. Onwards and upwards and many thanks for all the assistance."
Men's Sheds across South Lanarkshire are supported by the council's Seniors Together project, which aims to improve the quality of life of older people across the area.
The project has a dedicated men's shed development worker, Paul Creechan, who also supports the South Lanarkshire Men's shed network.
Paul said: "It's great news that Carluke Men's Shed have new premises which will allow the group to grow, attract new members and continue with the great work they are doing in the community."
The Community Asset Transfer scheme is operated under the Community Empowerment Scotland Act 2015 and entitles any suitably constituted community group to apply to lease or purchase land from relevant authorities which includes local councils.
If you are a local community group and would like to know more about the opportunities for asset transfer in the South Lanarkshire Council area, email: communityassets@southlanarkshire.gov.uk