Views sought on how to deliver better community services
Published: Tuesday 3 October 2023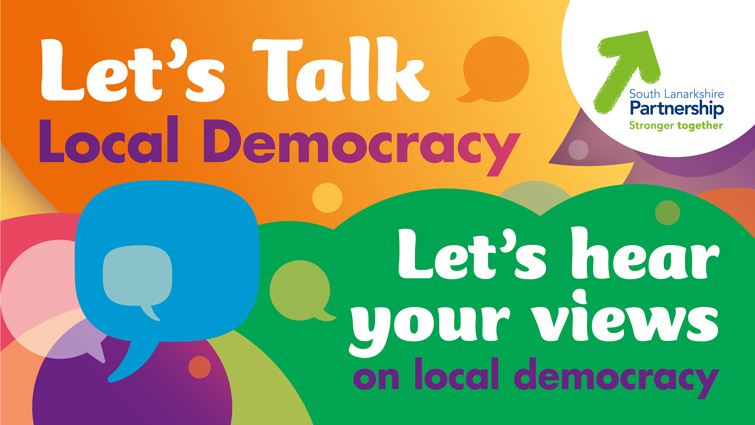 South Lanarkshire community planning partnership is seeking everyone's views on what decisions can be made to improve our area.
In line with the Local Governance review – Let's talk local democracy – the community planning partnership is keen to get your feedback on how best to design and deliver better services that will make a real difference to people's lives.
Paul Manning, the council's Executive Director of Finance and Corporate Resources, said: "Community planning is all about how public bodies work together alongside local communities to make real changes both now and in the future.
"We would like to hear everyone's thoughts and suggestions so that they can be used to help make good decisions that will ultimately impact on everyone."
You can complete the survey online Let's Talk Local Democracy (snapsurveys.com) or request a printed copy at your local library.