Wish list now live to offer support and help to communities
Published: Monday 27 February 2023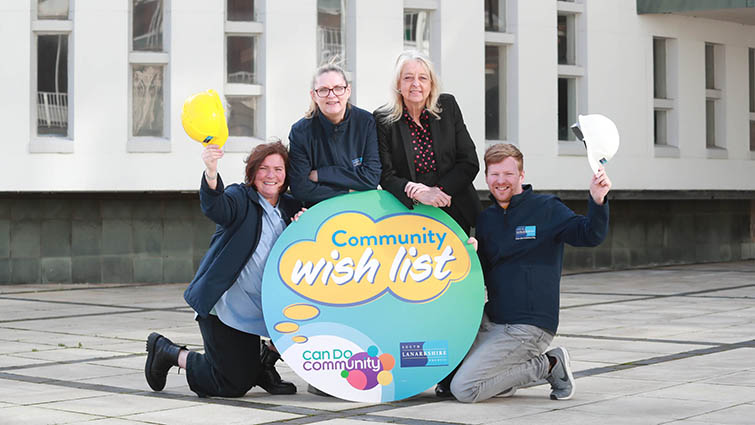 A new Community Wish List has been launched by South Lanarkshire Council.
The list will enable groups and organisations to make requests for specific support to benefit their local community.
The types of support groups can apply for can be anything from volunteering time, professional support and advice, donation of goods, materials or IT equipment or a financial donation.
The wishes will be selected and fulfilled by suppliers delivering council contracts who have made a commitment to deliver a range of benefits locally.
Chair of the council's Finance and Corporate Resources Committee, Councillor Lesley McDonald, said: "The Community Wish List is a great way of connecting local communities with local contractors who have said they want to help their area.
"Of course its success lies in people coming forward and telling us what support you need in your area.
"The ideas we have suggested above are only a guide, we are reliant on groups and organisations coming forward and telling us what they need.
"Our contractors and suppliers will be able to see the 'wishes' that have been submitted, and if they think it is something they can do, our Community Wish List officer will be in touch with all the details.
"I look forward to seeing the wonderful ideas that will be put forward coming to fruition."
Please note there are no guarantees that every request will be selected, or a timeframe given of when or if they will be taken forward.
To find out more, go to the council website, send us an email, or call 0303 123 1017.