Early intervention helps support families across South Lanarkshire
Published: Thursday 9 March 2023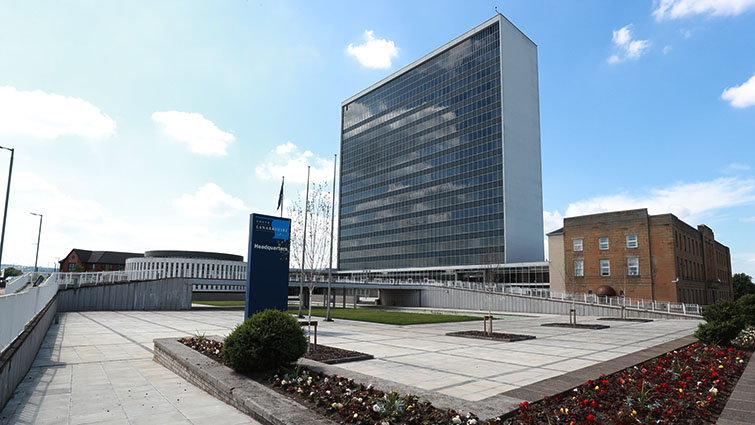 A new strategy to support and help families has been agreed by South Lanarkshire Council.
The Family Support Strategy aims to improve the lives and prospects of people across South Lanarkshire in line with the council's central vision.
It will prevent escalation to care and protection proceedings by delivering earlier, more preventative, strengths-based help.
A number of initiatives are already in place to support the strategy, including the Early Help Hub, Pathfinder Programme and the Third Sector Interface.
The Strategy is supported by the Whole Family Wellbeing Fund, which comprises resourcing from the Scottish Government matched by funding from the Corra Foundation, the South Lanarkshire Integration Joint Board and council funding committed as part of the 2022 budget investment.
This new strategy reinforces the commitment of partners to The Promise, strengthening supports for families at their time of need, enabling them to flourish whilst reducing the chances of family breakdown and of children entering the care system.
Council Leader Joe Fagan said: "Since I took over the leadership of the council, I have met with a wide variety of our hard-working staff, including family support social workers.
"What we have here is early intervention in practice and I welcome the work that has already been done to take this forward.
"I think the early help hubs are already proving their worth in terms of working with families and preventing people at a later stage having to get involved with social work at all.
"The additional staff will ensure these programmes continue to make a difference to young people's lives and I look forward to hearing about the positive impacts they have."
Director of Health and Social Care, Soumen Sengupta, said: "We know – and can see - the impact that effective early intervention and prevention can and does have on the lives of children, young people and families.
"South Lanarkshire has already benefited from the commitment of local teams to embracing these new evidence-based approaches.
"The implementation of this new Strategy will further reinforce the innovation and strong partnerships between organisations that are crucial to success."
Two Early Help Hubs are already based at Cambuslang and Blantyre, and two new centres in East Kilbride and Lanark will now be opened. This means there will be an Early Help Hub model in each area of South Lanarkshire.
The full report agreed at the Executive Committee can be viewed on the council website.