Val's blog

Val's blog - March 2019
Special Edition - a milestone reached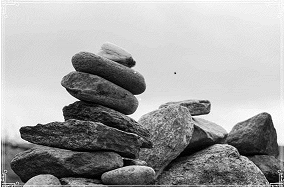 There's been many milestones in the development of health and social care in South Lanarkshire. Monday March 25, 2019 marked a major one.
At a special meeting of our Integration Joint Board (IJB), the Strategic Commissioning Plan 2019 – 2022 was approved.
It all sounds like very high level stuff.
This is, however, the plan that will direct us in our mission to improve health, wellbeing . . . and people's lives over the next three years.
(You can read the IJB papers and plan here – a public facing version of the plan is now in production and will be available on our website soon).
Firstly I'd like to thank the team who worked tirelessly to bring this crucial document to fruition – as well as the vast range of people who helped us identify priorities via broad ranging, open and honest conversations. Several messages have been loud and clear – including the need to focus on early intervention and prevention of ill health.
That all begins with individuals and communities working alongside our staff and partners, as set out in our vision: Working together to improve health and wellbeing in the community – with the community.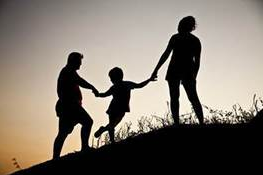 My blogs have abounded with examples of this vision in action. And this edition is no exception.
Margaret McMullen, a Resource Worker for Women's Justice Services, for example, has just been recognised by The Butler Trust for 'extraordinary personal support' she has brought into many lives. Read Margaret's glowing commendation.

In other areas, responding to increasing trends of child poverty, Health Visiting teams and the local authority Money Matters Advice Service (MMAS) have provided a proactive approach to routinely enquiring if young families are experiencing money worries. This has seen an increase in families engaging with the service and overall, clients of MMAS have reported "life changing" benefit.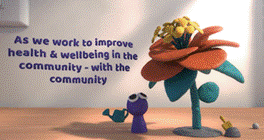 Our partners in communities play an important role and a recent film documents the success that's been had by ReConnect. Run by Healthy Valleys, ReConnect has tackled loneliness and isolation amongst our older adults across rural Clydesdale.
This list goes on . . . . but the point is that these are snapshots of how partnership working is making a difference to people's lives - and the real challenges they face.
There are many challenges. But what bodes well is the continued commitment of our staff and partners.
And, by dint of that very fact, I'm confident of a bright future.
I would like to thank you in advance for your continued support as we embark on the next vital stage of our journey, guided by a crucial plan.
Thanks for reading,

Val de Souza
Director of Health and Social Care
South Lanarkshire Health and Social Care Partnership
News extra
We've just received news that social worker Keira Robinson took the Highly Commended Award at the Scottish Association of Social Work awards. The panel summed it up well: "This nominee's work in child protection shows an ability to engage with families as well as statutory and other professionals in an exemplar fashion" . Well done Keira, stellar stuff.

Your stories wanted
Do the above examples of commitment and compassion resonate with you? Get in touch. We want to hear your stories.
Also – we are encouraging exemplary work, like the above, to be entered into Scotland's Champions Awards celebrating the outstanding achievements of the people of Scotland. The Caring Champion Award, which is being sponsored by Scottish Government, will recognise individuals who have made an outstanding contribution to the care of people. Nominations for this category are being accepted for NHS Scotland staff, social care professionals and staff who work in the independent health and care sectors. There are various categories including Community Champion, Community Project of the Year sponsored by The National Lottery Community Fund and Lifetime Achievement Champion. Nominations to be submitted online by Friday 26 April.
Kilbryde Hospice
Gordon McHugh is moving to Kilbryde hospice as Chief Executive in a full time capacity. Gordon takes up the post following four years as interim CEO. We wish Gordon all the best as he and his team, as part of our partnership approach, look to build on their positive approach to palliative care.
Independent review of Scotland's mental health legislation
An independent review of Scotland's mental health legislation is to be carried out. Mental health care in Scotland is currently underpinned by laws which date back to 2003. The government said a special review group would examine the latest developments in care and treatment. Click this link for more information.
Future of primary care
The Scottish Parliament Health and Sport Committee have agreed to run an inquiry looking at the future of Primary Care in Scotland. The Committee want to hear your views on this key question: What does primary care look like for the next generation? The first part of the inquiry will focus on gathering views and experiences mostly from the public and especially people who use primary care services across Scotland. The Scottish Parliament want to establish what primary care should look like to best serve people's needs, how it can be accessible for all and also how the reality of cost impact can be managed. You can participate by visiting https://www.smartsurvey.co.uk/s/parliamentscotprimary-nhs-care-survey/ The deadline is 30 April 2019. If you need the survey in another format, please contact David Cullum, Clerk, Health and Sport Committee via telephone (0131 348 5210) or email HealthandSport@parliament.scot

Val de Souza
Chief Officer
South Lanarkshire Health and Social Care Partnerhsip
Val's Open Door session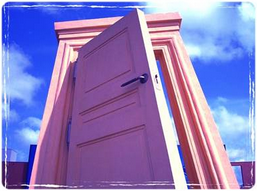 Val's next Open Door session will be at Meeting Room 1.6, First Floor, Civic Centre, Andrew Street, East Kilbride, G74 1AB on 29 March 2019, 2.30pm - 4.30pm.
Please contact Giuliana Gustinelli on 01698 453700 to reserve a slot.
If you would like a story published in this blog or on the webpages, please contact Euan Duguid, SLHSCP Communication Manager, on 07917041853 or email Euan.Duguid@lanarkshire.scot.nhs.uk