Partners
Partners

The principal aim of South Lanarkshire Health and Social Care Partnership is to improve the health and wellbeing of the people in the area.
To make this happen, we are ensuring that the expertise and resources of health and social care services are combined, shared, co-ordinated and plans are made jointly – with the person at the centre of our collective efforts.
As well as NHS Lanarkshire and South Lanarkshire Council, key partners also include the third sector, the independent care sector, unpaid carers and a range of stakeholders – including people at the very heart of our communities.
Our vision is working together to improve health and wellbeing in the community, with the community.
Here is a brief overview of key partners, as specified by the Public Bodies (Joint Working) (Scotland) Act 2014, and how this translates in a South Lanarkshire context.
---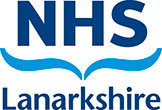 NHS Lanarkshire
is responsible for improving the health of more than 654,490 people living within the North and South Lanarkshire local authority areas.
There are three district general hospitals in the area - University Hospital Hairmyres, University Hospital Monklands and University Hospital Wishaw.
Each of these hospitals has an accident and emergency (A&E) department and provides a range of specialist medical and surgical services. Maternity services are based at University Hospital Wishaw.
Primary health care is provided in the community and includes general practitioners (GPs), dentists, pharmacists, health visitors and a wide range of health professionals.
NHS Lanarkshire's primary care facilities include health centres and community and day hospitals.
NHS Lanarkshire employs approximately 12,000 staff.
---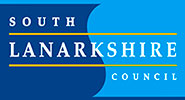 South Lanarkshire Council Social Work Resources aims to promote social welfare and provide effective care and support to meet the needs of vulnerable people in South Lanarkshire. Social Work Resources in partnership with community planning partners, voluntary and independent provider organisations offers a range of services designed to enable, support, improve and protect the health and social care of people using our services.
---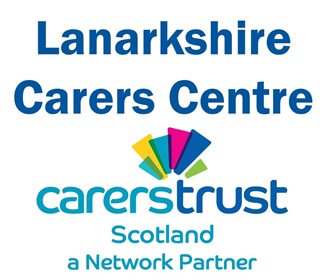 Lanarkshire Carers Centre is a resource for carers across Lanarkshire to access information and a range of direct support services. The centre is based in Hamilton with a second base in Airdrie, supplemented by carer support workers who operate from within locality social work teams across Lanarkshire. Lanarkshire Carers Centre place carers at the heart of their organisation to ensure the services they offer are effective and accessible, regardless of personal circumstances or caring situations.
---

Voluntary Action South Lanarkshire
is South Lanarkshire's Third Sector Interface (TSI). Third sector Interfaces across Scotland are required by the Scottish Government to operate within 4 core areas of activity:
Volunteering development
Social Enterprise development
Supporting and developing a strong third sector
Building the third sector relationship with community planning
---

Scottish Care represents the largest group of independent sector health and social care providers across Scotland, delivering residential care, day care, care at home and housing support. Scottish Care are committed to ensuring that the voice of those who access social care and those who provide services is at the heart of national debate. Their aim is to ensure the highest quality care is available to all who need it.
---

South Lanarkshire Health and Social Care Forum's mission is to inform, involve and support the communities of South Lanarkshire in the development of health and social care services that are appropriate, responsive and accountable. See the Get Involved section of this web site for more information.