Latest News
Innovative approach brings success at COSLA Awards
Published: Tuesday, 22 October 2019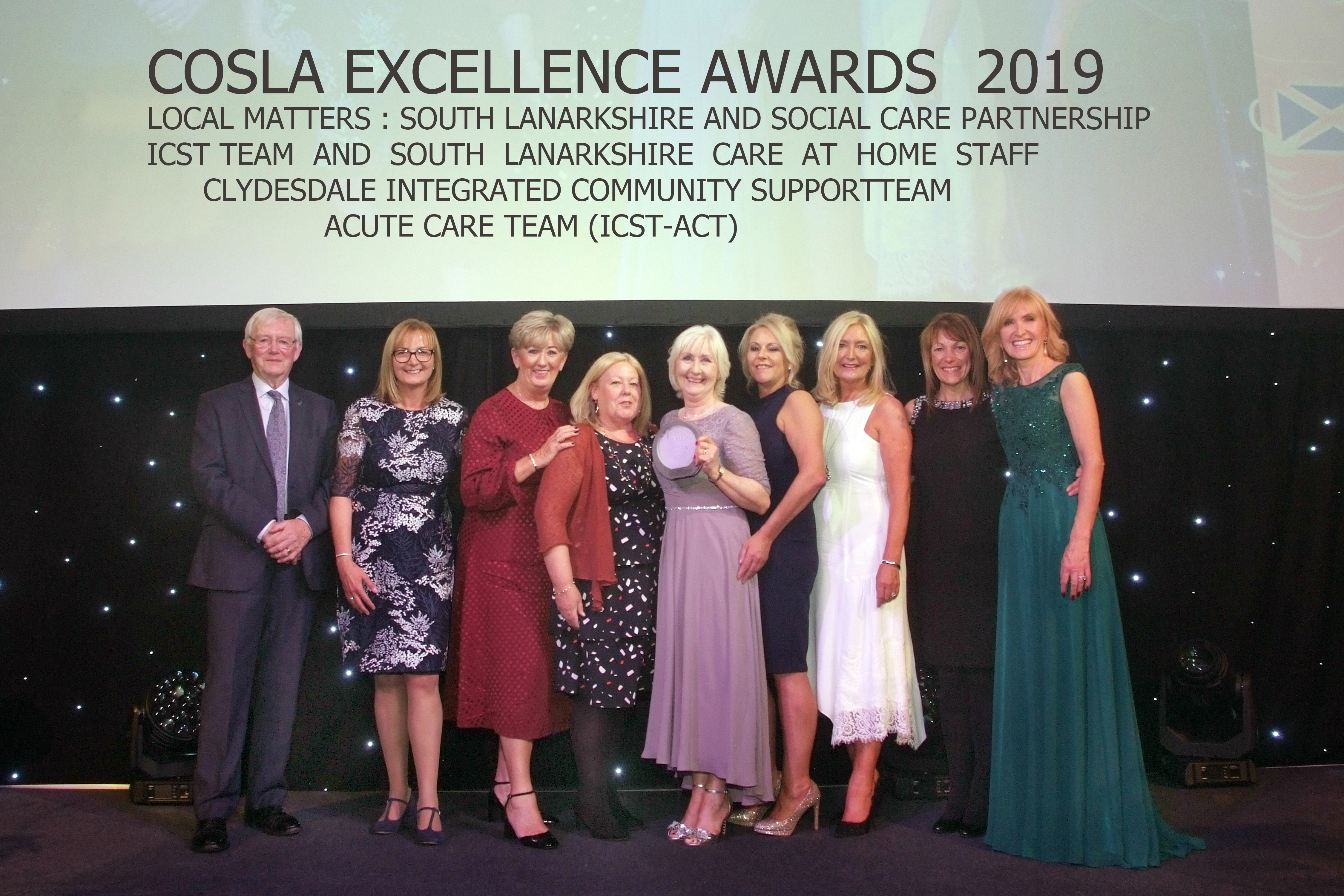 A team from the South Lanarkshire Health and Social Care Partnership has won a top award at this year's COSLA Awards.
The Clydesdale Integrated Community Support Team-Acute Care Team (ICST-ACT) won the Local Matters category, which focuses on the unique impact of local services and local democracy.
Their submission included the key ethos of the partnership team – sharing expertise, working closely together, communicating – and always focussing on the individual in their care.
Val de Souza, Director of Health and Social Care, said: "Congratulations to the team on a fantastic achievement.
"The team is made up of nurses, occupational therapists and physiotherapists who work alongside social work and home care professionals, providing a perfect example of how the work of South Lanarkshire Health and Social Care Partnership is having a significant impact in the local area.
"They provide home-based care and rehabilitation, and the success of the joint working and enhanced relationships has led to acute care being delivered by the team.
"The highly innovative approach has allowed people experiencing acute infections or sudden deterioration in their health to be supported to remain at home - negating the need for an otherwise inevitable hospital admission.
"This truly integrated model has promoted a person-centred approach and enhances experience for the service user and their family.
"Improved communication, reduced duplication and blurring of roles across services have contributed to improving the outcomes – and the lives – of people who have used this service. This approach will inform future service delivery and improvements across the South Partnership.
"I am delighted at their success at the COSLA awards."