Latest News
NHS Lanarkshire work with local hospices to expand acute hospital capacity
Published: Friday, 27 March 2020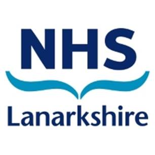 NHS Lanarkshire is working with hospices in the area.
NHS Lanarkshire is working closely with hospices in the area to expand acute hospital capacity ahead of COVID-19 cases increasing over the coming weeks and months.
Craig Cunningham, Head of Commissioning and Performance, South Lanarkshire Health & Social Care Partnership, said: "In recognition of the need to plan ahead and expand the availability of acute care beds to cope with coronavirus demands, NHS Lanarkshire is very grateful to our colleagues in St Andrew's and Kilbryde Hospices and the work they have undertaken to ensure additional beds are made available across Lanarkshire."
"During this critical time, St Andrew's Hospice will accept all acute hospice inpatient admissions for the whole of Lanarkshire."
Earlier this week, it was announced that Kilbryde Hospice would convert and extend their current inpatient area to be able to provide much needed additional acute care beds for University Hospital Hairmyres as they deal with increasing demands of patient care at this critical time.
Craig added: "NHS Lanarkshire's board and the Health & Social Care Partnerships acknowledge all the support provided by the hospices as we all look to work together to address the threat of coronavirus in our communities."