Latest News
Protecting our most at risk people during COVID-19
Published: Friday, 17 April 2020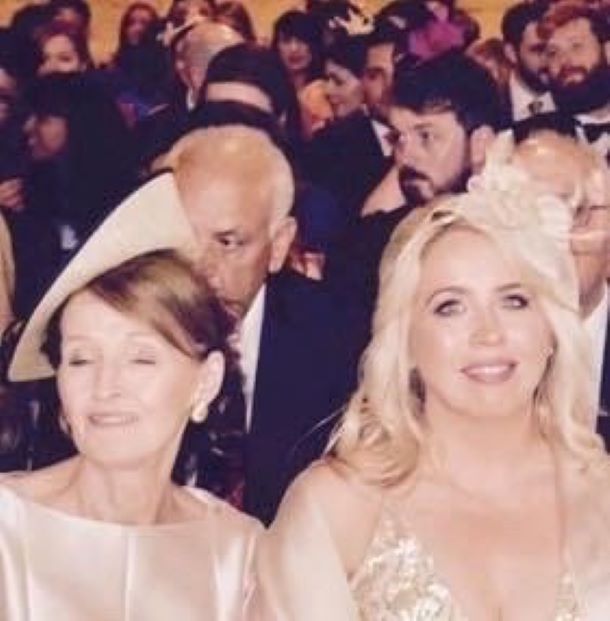 Karen Goudie Chief Nurse University Hospital Monklands
Lanarkshire's health and social care partners are working together to keep their most vulnerable people safe in a multi-agency 'shielding' exercise.
Shielding measures are tailored towards supporting people with the highest risk of severe illness from the Coronavirus (COVID-19) by minimising all interaction between them and others.
It does not include all people eligible for the flu vaccine, only a very specific sub-set considered to be at highest risk of severe illness and hospitalisation from COVID-19. It does not include those who may be vulnerable, at risk, or needing support for other reasons.
Those who are extremely vulnerable should not leave their homes and minimise all non-essential contact with other members of their household.
Groups of people who are clinically at highest risk are:
1. Solid organ transplant recipients.
2. Those with specific cancers:
People with cancer who are undergoing active chemotherapy or radical radiotherapy for lung cancer
People with cancers of the blood or bone marrow such as leukaemia, lymphoma or myeloma who are at any stage of treatment
People having immunotherapy or other continuing antibody treatments for cancer
People having other targeted cancer treatments which can affect the immune system, such as protein kinase inhibitors or PARP inhibitors
People who have had bone marrow or stem cell transplants in the last 6 months, or who are still taking immunosuppression drugs
3. People with severe respiratory conditions including all cystic fibrosis, severe asthma and severe COPD. This includes those long-term home Oxygen for chronic respiratory conditions.
4. People with rare diseases, including all forms of Interstitial Lung Disease/Sarcoidosis, and inborn errors of metabolism that significantly increase the risk of infections (such as SCID, homozygous sickle cell).
5. People on immunosuppression therapies sufficient to significantly increase risk of infection.
6. People who are pregnant with significant heart disease, congenital or acquired.
7. Those at clinically highest risk of severe morbidity or mortality from infection with COVID-19, who are not included in Groups 1-6.
NHS National Services Scotland (NSS) has sent letters to those identified as being at greatest risk from COVID-19. These letters provide advice on how to protect themselves and access the care and treatment they need during this time.
The letters also detail how people can register for the text message service so that their needs can be identified and further support can be provided. Phone lines have also been established by both Lanarkshire councils to respond to the needs of the shielded group and the letters sent to the shielded group include these local phone numbers.
There are some groups of patients, mainly comprised of adults who are eligible for the annual flu vaccine for medical reasons and at risk, are not being proactively contacted but should take steps to follow social distancing advice to reduce their chances of getting infected with the virus.
For some patients who have been provided shielding advice and for others in at risk groups as described above, it may be appropriate for GPs, community staff or hospital clinicians to discuss Anticipatory Care Plans. This takes the form of a supportive discussion with patients about what matters to them should they fall ill with COVID-19 and supports an individual's preferred choice.
Gabe Docherty, Director of Public Health, NHS Lanarkshire, said: "North and South Health & Social Care Partnerships are working closely with the NHS, both councils, Local Resilience Partnerships and the Scottish Government to protect our most vulnerable residents during this pandemic.
"Shielding is designed to protect those who are extremely vulnerable to the virus and at very high risk of severe illness from COVID-19. A range of supports have been put in place to help them during this period, while taking care to protect them from possible detrimental effects including social isolation and loneliness.
"Many people in the shielded groups will have an existing support network close by, but for those who do not, we have been working closely with all our services and our third sector partners, so that support is available if required.
"We've also asked clinicians to identify patients who because of a combination of factors are at highest risk but don't fall into the six groups already identified. These people will then be added to the central list and be contacted by NSS.
"We are encouraging everybody who has been sent a letter asking them to shield to register for the SMS service, either directly or through the local authority phone line. Even if they don't need support at the moment, this may change and it will also help us easily keep in touch with them.
"GPs, community staff and hospital clinicians are working hard to ensure important sensitive discussions take place between patients and carers or their loved ones.
"These are based on realistic medicine's principle of shared decision making and a person's wishes on how they should be cared for if they become unwell.
"By having these Anticipatory Care Plans in place we know we are respecting each person's wishes."
CASE STUDY
A chief nurse for NHS Lanarkshire is encouraging her colleagues, patients and friends to try to stay positive during these difficult times.
Healthcare staff across the country are at the frontline in the war against Covid-19, and many of them are also dealing with their own battles in their personal lives.
Karen Goudie, chief nurse at University Hospital Monklands, is leading on the plans to ensure patients at the hospital get the best possible care during these unprecedented times.
She is trying to stay positive, despite having to tell her shielding mum that she likely has lung cancer, from a distance in the family garden.
Karen said: "Every staff member has a story outside of work. I would urge them all to stay strong during these times.
"My mum lives in Cumbernauld and is 65. "During Covid-19 lockdown procedures, she has received virtual appointments with her consultant, who has been outstanding.
"He called me to advise that it looked like Mum has lung cancer. It is currently quite small and is unlinked to her previous cancer. The consultant asked me if I felt it more appropriate for me to tell her or him. I am very grateful that he gave me that option."
Karen decided that the news would be best coming from her. However, because of her role in the hospital and because her mum was shielding, she was unable to go into the house to tell her.
Karen said: "I couldn't go into her house. I had to tell her at a distance in her garden. No one could hold her, which was heart breaking for us.
"I know this isn't ideal. However, my mum is safest in her own home. I always feel like I am the fixer in the family, and I can't fix this right now. So I feel helpless.
"However, you need to turn around the way you think in situations like this. We have been given a 12 week opportunity to help her. We can make sure she eats well and get her much fitter than she is now. We have the chance to give her a great start for her treatment."
Using her own experiences, Karen has a message for everyone who is in a similar situation to her.
Karen said: "It has been touching to hear from other staff who are experiencing troubling times in their personal lives. We are all dedicated and all try to be so tough.
"You need to try to be strong for everyone, but especially for yourself. Use any delays in time to get you in a better place. Use this time as an opportunity to eat well and get a little fresh air.
"Although it can be difficult, you need to stay as positive as you can be."
For further information on COVID-19, please visit: https://www.nhslanarkshire.scot.nhs.uk/novel-corona-virus-covid-19/
For further information on shielding, please visit: https://www.nhsinform.scot/illnesses-and-conditions/infections-and-poisoning/coronavirus-covid-19/coronavirus-covid-19-shielding