Latest News
Sustained pressure across NHS Lanarkshire's three acute hospitals
Published: Thursday, 22 July 2021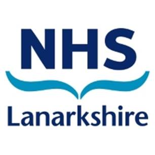 NHS Lanarkshire is continuing to experience unprecedented levels of pressure across the three acute hospitals.
These pressures are a result of three main factors; increased COVID-19 cases, trying to maintain and recover services – including planned operations – and a shortage of staff due to annual leave or those having to self-isolate as a result of contacts outside of work.
Last week, NHS Lanarkshire highlighted the sustained pressure on A&E and urged the public to keep the emergency department for those who need critical care.
NHS Lanarkshire director of acute services Judith Park said: "The sustained pressure we are seeing across our three acute hospitals is showing no signs of easing. In fact, the pressures on our hospitals are as severe as at any time in the whole pandemic.
"We continue to see exceptionally high numbers of people attend A&E, including many who attend for conditions that would be best treated elsewhere. For example, those with sunburn or heatwave related conditions can access NHS Inform website for advice, or if they need to seek medical attention call NHS 24 on 111 where they will be directed to the right service.
"COVID numbers in our hospitals are rising and this is an additional pressure while we are trying to recover services and treat patients who have planned operations.
"Pressures on our staff is also a concern and they are struggling to cope. The increase in COVID cases is having an impact on staffing levels, with health staff having to self-isolate due to contacts outside of work. We have some staff isolating with Covid as well as those on annual leave.
"All our staff continue to work extremely hard to ensure that patients are seen and treated as quickly as possible. The majority of the public continue to be very supportive of staff. Sadly, however, we are seeing a minority of people engaging in behaviours and attitudes that are completely unacceptable.
"Any form of violent or aggressive behaviour towards our staff, be it verbal or physical, will not be tolerated. We'd plea to people to keep bearing with us and please be kind to our staff and colleagues who are committed to caring, no matter the circumstances."
As of today (Tuesday 20 July), there are 81 COVID-19 cases across NHS Lanarkshire's three acute sites, with 7 people in ICU, while 643 patients attended A&E across our three hospitals yesterday. As a result of the aforementioned pressures on services, further planned surgeries have been cancelled.
Judith said: "Unfortunately, we have had to cancel a small number of planned surgeries over the last three weeks. This week two urology day cases have been cancelled at University Hospital Monklands but we are anticipating more outpatient cancellation for the rest of the week. This is not a decision we take lightly and I would like to apologise for any upset caused."
To access the appropriate healthcare to meet their needs people should:
use the NHS inform website – www.nhsinform.scot – to access advice on common symptoms, guidance for self-help and where to go if further medical care is needed;
contact their local GP practice during the day for an appointment or over-the-phone advice; or
call 111, day or night, when they think they need A&E but it is not life-threatening or during out of hours when they are too ill to wait for their GP practice to open, or for worsening symptoms of COVID-19.