Latest News
Public asked their views on future of University Hospital Monklands
Published: Wednesday, 25 July 2018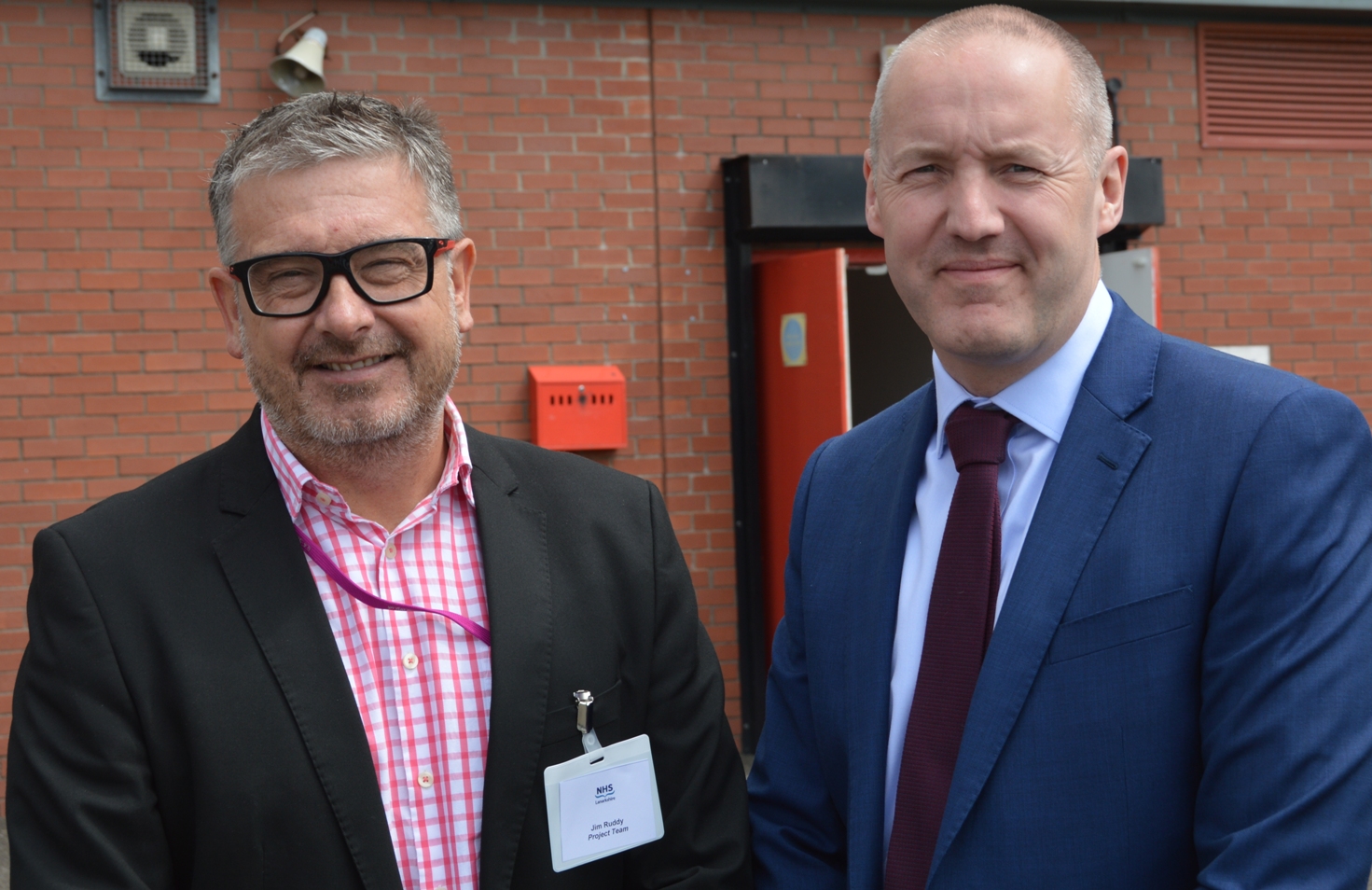 A consultation has been launched to seek public views on the replacement or refurbishment of University Hospital Monklands.
The consultation exercise is being led by NHS Lanarkshire.
In June stakeholders took part in an appraisal of the non-financial benefits of four options – ongoing maintenance of the current hospital in Airdrie, a refurbishment of the current hospital, a new-build on the existing site or a new-build in either Gartcosh Business Interchange or Drumshangie Moss near Glenmavis.

The Gartcosh option scored highest among the participants - public and patient representatives, NHS Lanarkshire staff and key partners such as the Scottish Ambulance Service. A subsequent financial analysis of all the proposals, which took into account the appraisal results, has confirmed a new hospital at Gartcosh as the highest scoring option.

The consultation, running until 15 October, will now give the public, patients, carers, NHS Lanarkshire staff and many other stakeholders across Lanarkshire and the wider West of Scotland the chance to share their views at public meetings and through other channels.

NHS Lanarkshire's Board will then consider the consultation feedback in November, along with the option appraisal and financial appraisal before deciding a preferred option for the outline business case for the future of the hospital.

Dr Jim Ruddy, clinical lead for the Monklands Replacement/Refurbishment Project (MRRP), said: "The consultation is another exciting step forward in the process of realising our vision of a hospital that can fully achieve the plan our doctors, nurses and other healthcare professionals have developed to deliver care and treatment in the most ideal way in the future.

"The highest scoring option of a new University Hospital Monklands built at Gartcosh would provide a facility that could address the healthcare challenges created by the ageing population of Lanarkshire. It would be the same dedicated staff and wonderful hospital community we all know – less than three miles away.

"The current site doesn't have the space or flexibility to fully deliver our blueprint for clinical services, which requires a hospital with a very large ground floor to allow specialist departments to be next to each other to improve the patient journey and treatment."

Graeme Reid, project director for the MRRP, added: "This is a fantastic opportunity for the people of Lanarkshire to build a state-of-the-art facility to serve patients for decades to come.

"We're urging as many people as possible to take part in the consultation by attending public meetings and completing the questionnaire in the consultation document we've published.

"The document clearly outlines the advantages and disadvantages of the options that were assessed during the appraisal process in terms of both clinical services and access.

"It explains the difficulties that would be encountered if we tried to put a new-build hospital on the existing site, with significant disruption for around 13 years due to construction and loss of parking.

"And it confirms that a new University Hospital Monklands at Gartcosh Business Interchange would have ample bus services, more parking, and is the most favourable option for journey times by car, which is how 85 per cent of people currently get to the hospital."

The following public meetings will be held - doors open 6.30pm:

22 August 2018 - Ballerup Hall, Andrew Street, East Kilbride;

29 August 2018 - New Town Hall, Bron Way, Cumbernauld;

4 September 2018 – "101 Park Street", Kildonan Street, Coatbridge;

6 September 2018 - Sir Matt Busby Sports Complex, Main Street, Bellshill;

11 September 2018- Lifestyles Carluke, Carnwath Road, Carluke;

13 September 2018 - Airdrie Town Hall, Stirling Street, Airdrie;

19 September 2018 - Lecture Theatre, Ronald Miller Centre, Ground Floor, University Hospital Wishaw, 50 Netherton Street, Wishaw;

25 September 2018 - Banqueting Suite, South Lanarkshire Council, Almada St, Hamilton

Video of staff giving their views on why a new hospital is needed at –
www.monklands.scot.nhs.uk
https://www.youtube.com/watch?v=8kkCWz3D7o0&feature=youtu.be
https://vimeo.com/279805931/b0c12ce095

British Sign Language video on the consultation -
https://www.youtube.com/watch?v=izBMOb8z8C0&feature=youtu.be
https://vimeo.com/279645706/5db9459d94

The following documents are available at www.monklands.scot.nhs.uk

Consultation document including questionnaire
• Online version of consultation questionnaire
• Option appraisal report and appendices including: day 1 presentation slides; day 2 presentation slides; information on the original long-list of potential alternative sites
• Design statement
• Initial Agreement to seek a capital allocation for the project
• Frequently asked questions
The consultation is being conducted in line with the Scottish Government guidance CEL4 (2010) Informing, Engaging and Consulting People in Developing Health and Community Care Services.

Following consideration of the option appraisal, financial appraisal and public consultation feedback, the NHS Lanarkshire Board will meet in November to decide a preferred option for the outline business case (OBC).

The OBC will be submitted for approval to the Scottish Government in 2019 before the project can move on to a full business case in 2020.