Latest News
Partnership spirit that would 'move mountains' characterises response to COVID-19
Published: Friday, 17 April 2020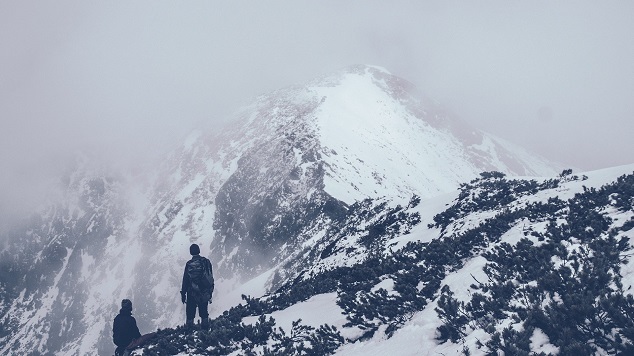 Team Spirit
The Chief Officer of South Lanarkshire Health and Social Care Partnership (HSCP) has praised a phenomenal team spirit driving a robust response to COVID-19.
Val de Souza has explained how a well-established tradition of agencies working together is coming to the fore as the HSCP rises to meet unprecedented challenge.

"The HSCP has set about this task with a focus and intensity that would move mountains," said Ms de Souza. "Our staff, partners and communities are working as a single entity to ensure that we are in the best position to meet this public health crisis square on.
"Everything we're doing throughout the system is underpinned by a single, clear objective - protecting lives and keeping people safe."
Ms de Souza noted several recent achievements that embody – and reinforce the importance of – an integrated approach to health and social care.
These include:
• The set up of
Assessment hubs
for people who may need medical attention for Coronavirus (Covid-19) have gone live in Lanarkshire. These facilities will dovetail with the NHS Lanarkshire Out of Hours service
• The Technology Enabled Care team, hosted by the HSCP, has rapidly scaled up innovative technology that will allow patients across Lanarkshire to have virtual consultations with health and social care services. This includes full coverage across
General Practice
in Lanarkshire.
• A
new helpline
is now available for individuals living in South Lanarkshire who are self-isolating/vulnerable and whose usual support network is no longer available. The helpline will help people to access food and other essential supplies. The Community Engagement Team within the Council have been working along with the HSCP and VASLAN to collate activity which is happening within communities, and to make contact with new groups and networks which are developing in response to the current situation.
• Lanarkshire's health and social care partners are working together to keep their most vulnerable people safe in a multi-agency
'shielding' exercise.
Shielding measures are tailored towards supporting people with the highest risk of severe illness from the Coronavirus (COVID-19) by minimising all interaction between them and others.
• The NHS has also been working closely with
local hospices
to expand acute hospital capacity ahead of COVID-19 cases increasing over the coming weeks and months. Additionally, Kilbryde Hospice has
joined forces
with the HSCP to support the care of COVID-19 patients at University Hospital Hairmyres
• The Partnership have set up a
Community Meals service
, focusing on people who need help in preparing meals and to allow the Care at Home teams to focus on more complex care tasks. More than 80 members of staff from across the council and South Lanarkshire Leisure and Culture have volunteered and are working as drivers to deliver the well balanced and nutritional meals each day.
• Ensuring that all hospital patients whose discharge has been delayed are able to leave hospital as soon as they are medically fit to do so. Health and Social Care staff have worked together tirelessly to establish three interim care facilities in the area. A PPE distribution hub has also been established. Collectively, these measures have freed up much needed acute beds, supported vital GP services and ensured that our community facing services are targeted at the most vulnerable.
Ms de Souza added: "These examples are to name but a few as our efforts continue in the very engine room of this multi-agency response.
"I'm proud and take great heart from these exceptional, tireless efforts that continue. Members of the public can be assured we're with them every step of the way."