South Lanarkshire During Wartime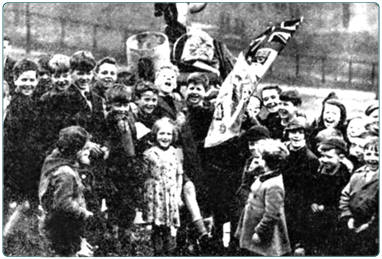 Low Parks Museum
The Museum Service covers wartime subjects including those linked to The Cameronians (Scottish Rifles) and the Lanarkshire Yeomanry. A selection of museum items can be viewed via our Online Collection and we bring you stories, photographs and collections content through the regimental collections blog and our exhibitions in Low Parks Museum. We look forward to sharing with you poignant wartime stories of Cameronian soldiers. This includes soldiers decorated for bravery, men taken prisoner of war, and those who made the ultimate sacrifice. We will continue to highlight and promote new posts through the Low Parks Museum Facebook page. Please make sure to 'like' the Page to keep up to date with our latest content.


BorrowBox local content
The Libraries Service has added three newly created eBooks to our BorrowBox local content collection.
There is no waiting list for these items.
They can be downloaded using our BorrowBox app. If you're not sure how to use BorrowBox then this video should help.
Lanark during the war years – 1939-1945
This anonymous handwritten diary has been lovingly digitised and transcribed. It provides a valuable insight into Lanark during the war years and how life in Lanark changed.
Lanark during the war years – 1939-1945
VE Day in Rutherglen 1945
A fascinating and entertaining account of Rutherglen exploring the events around VE Day in Rutherglen. It also covers subjects including Women at War, Bombs in Rutherglen, Gas Masks, and much more!
VE Day in Rutherglen 1945

| | | |
| --- | --- | --- |
| | | |

Rutherglen Reformer – 11
th

May 1945

Read the full edition (all 8 pages!) of the first Reformer published after VE Day.
Wartime photographs
To view photos of South Lanarkshire during WW2, go to our Wartime Photographs web page.
Soldiers' Stories
For a more personal insight on WW2 and VE Day you can view our Soldiers' Stories film, which explores personal stories from members of Lanarkshire regiments, The Cameronians (Scottish Rifles) and Lanarkshire Yeomanry.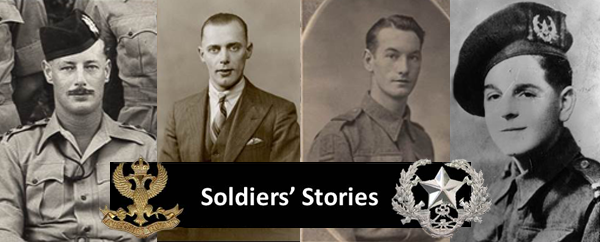 Ancestry Library Edition
Discover your family's wartime story by searching the billions of records held on the Ancestry Library Edition website. This is now temporarily available to library members from home! Visit our online catalogue and Log in using your Library membership to get FREE access.

For help in getting started, have a look at our Beginners Military Family History eBook, now available on BorrowBox. Find it in the Local Content category.

Share this page