Café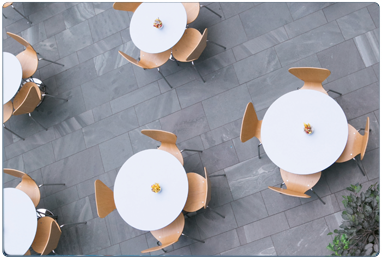 ---
Come along to the Town Hall and be tempted by our delicious menu in fantastic surroundings. We offer a wide selection of snacks with various fillings, hot and cold beverages and tasty home baking. We also provide a range of daily specials.
The café is the proud recipient of the Healthy Living Award. This award recognises businesses which offer customers:
healthier options regardless of their food choices, utilise
use healthier ingredients and cooking methods
allow customers to make an informed choice by clearly identifying healthy menu items
To achieve the award we have reduced the salt and fat content of most items and have amended existing recipes to make them even healthier than before. We also offer a selection of cereal bars and fruit, and skimmed or semi-skimmed milk.
The café stocks Fair Trade tea, coffee and fruit juices.
Opening times
From Monday 5 December, please note the temporary opening hours of Rutherglen Town Hall Café will be Tuesday to Friday, 9:00am to 4:00pm (last hot food orders at 3.30pm). Drop in to see us or call on 0141 613 5721 to pre-order or for more information.
Café menu
Food allergies and intolerances
Before ordering please speak to our staff about your requirements.
We cannot guarantee all dishes are nut or nut trace free.
Something light
This table contains information on Something light menu options.

| Something light option | Price |
| --- | --- |
| Freshly made soup of the day, served with a brown or white crusty roll | £3.10 |
| Assorted sandwiches from | £3.15 |
| Toasted panini from | £5.40 |
| Toasted wholemeal or white bread sandwich from | £5.30 |
Fillings
Choose from:
Prawns in Marie Rose dressing
B.L.T.
Coronation chicken
Home made coleslaw
Tuna with low fat mayo
Egg mayonnaise
Various cold meats
Red Pacific salmon and Philli light
Philli light
Scottish cheddar
Additional filling items are charged at 85p.
Baked potatoes
Oven baked jacket potato with choice of filling below, served with tossed salad from £5.70
Chilli
Baked beans
Mild cheddar
Prawns in Marie Rose dressing
Home made coleslaw
Tuna and low fat mayo
Salads
This table contains information on Salad options.

| Salad option | Price |
| --- | --- |
| Mild cheddar | £3.70 |
| Ham | £3.70 |
| Turkey | £3.70 |
| Tuna | £3.70 |
Hot rolls
This table contains information on hot roll options.

| Hot roll option | Price |
| --- | --- |
| Scrambled egg | £2.10 |
| Square sausage | £2.10 |
| Link sausage | £2.10 |
| Bacon | £2.15 |
Something sweet
This table contains information on Something sweet options.

| Something sweet option | Price |
| --- | --- |
| Assorted home baking from | £1.80 |
| Danish pastries | £1.95 |
| Speciality cakes | £2.50 |
| Home made scone served with butter and jam | £1.90 |
| Biscuits from | £0.80 |
| Jam / butter / sauce portions | £0.10 |
Beverages
This table contains information on Beverage options.

| Beverage option | Price |
| --- | --- |
| Pot of tea | £1.55 |
| Herbal or fruit tea | £1.70 |
| Cup / mug of black coffee | £2.10 / £2.30 |
| Cup / mug of latte or cappuccino | £2.30 / £2.50 |
| Cup / mug of hot chocolate | £2.30 / £2.40 |
| Topping for hot chocolate - cream or mallows or choc flakes | £0.30 |
| Mineral water | £1.60 |
| Canned drink / Caprisun | £1.15 |
| Fresh milk (semi-skimmed) | £1.15 |
| Fresh milk (full fat) | £1.15 |
| Fruitshoot | £1.30 |
| Fresh fruit juice | £1.50 |
| Small carton | £1.00 |
Share this page