Online fitness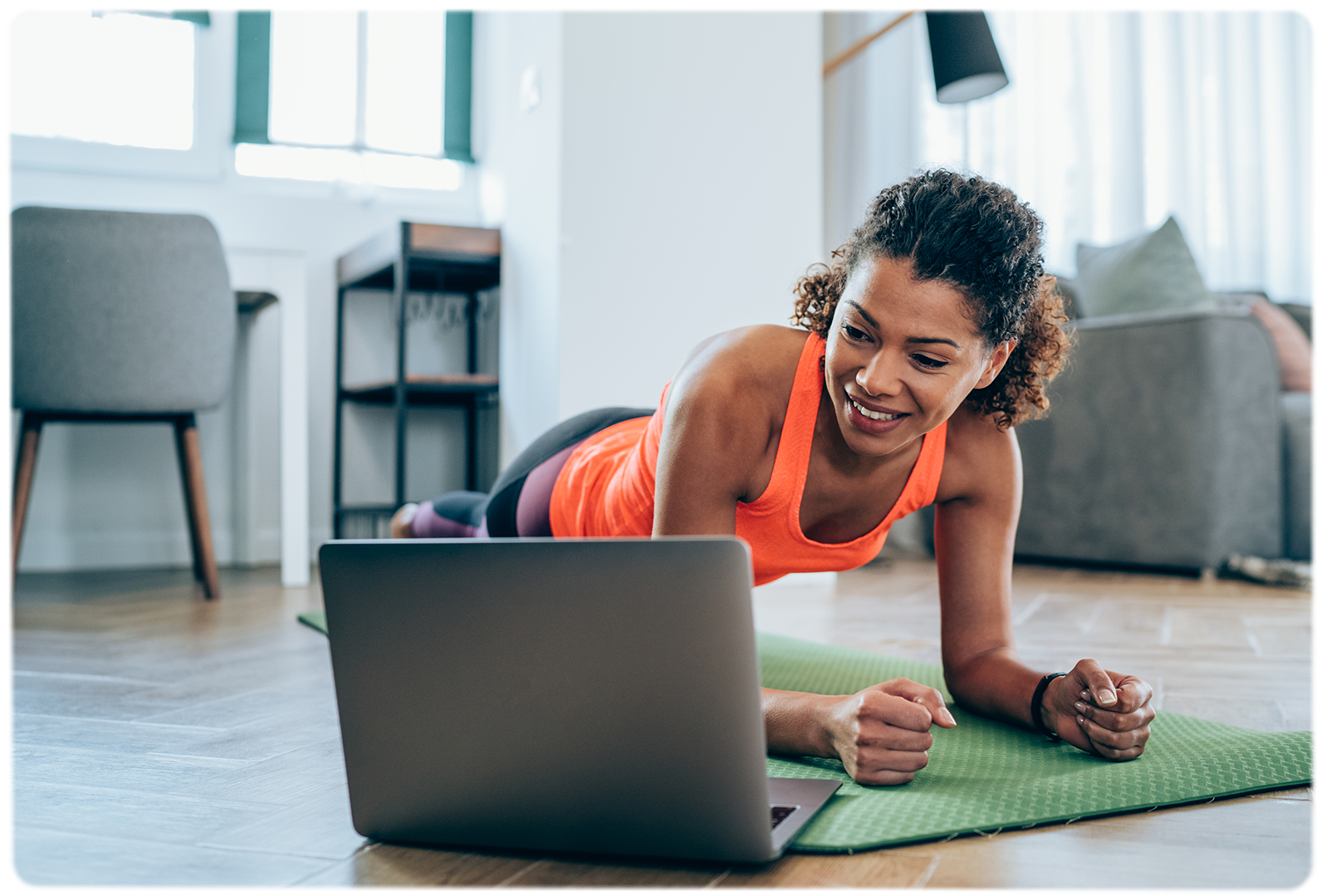 Looking for online classes? You can access hundreds of fitness classes at the touch of a button with SL Fitness Online – our online fitness product.
In partnership with Move, we are offering all online membership at a cost of £10.70 per month.
If you are an existing Health and Fitness member this additional product is included in your membership at no extra cost!
The catalogue of classes is extensive. Regardless of your current fitness level, there is something to suit everyone:
Les Mills: Body Attack, Sh'Bam, BodyPump, BodyBalance, Core, BodyCombat, GRIT
Revolution Cycling
Virtual Intelligent Cycling, Running & Rowing programmes
Yoga, Pilates & Mindfulness (Gymra, Sleek Technique & Plyoga)
Dance – Fit Steps
LA 30 – couch to core, body conditioning
Bootcamp
Power Step
Transform, War, Sport, Axis - Body Conditioning & HIIT classes
You can Join now and get started straight away.
Whether you are at home or in the park with friends, it's easy to access this additional service. Scroll through the options and hit play! You can even build up your very own "favourites list".
If you are an existing member simply visit sl-fitness-online.move.cc and login using your SLLC membership credentials.
Looking for more?
Within the site, you can opt to unlock the full package, which will give you even more access to the full range of classes.
This is available for £1 for your first 7 days, then £7.96 per month.
For more information on SL Fitness Online, or for any set up queries, please get in touch with us at sllcenquiries@southlanarkshireleisure.co.uk and a member of the team will be happy to assist.
Share this page