Strength and Conditioning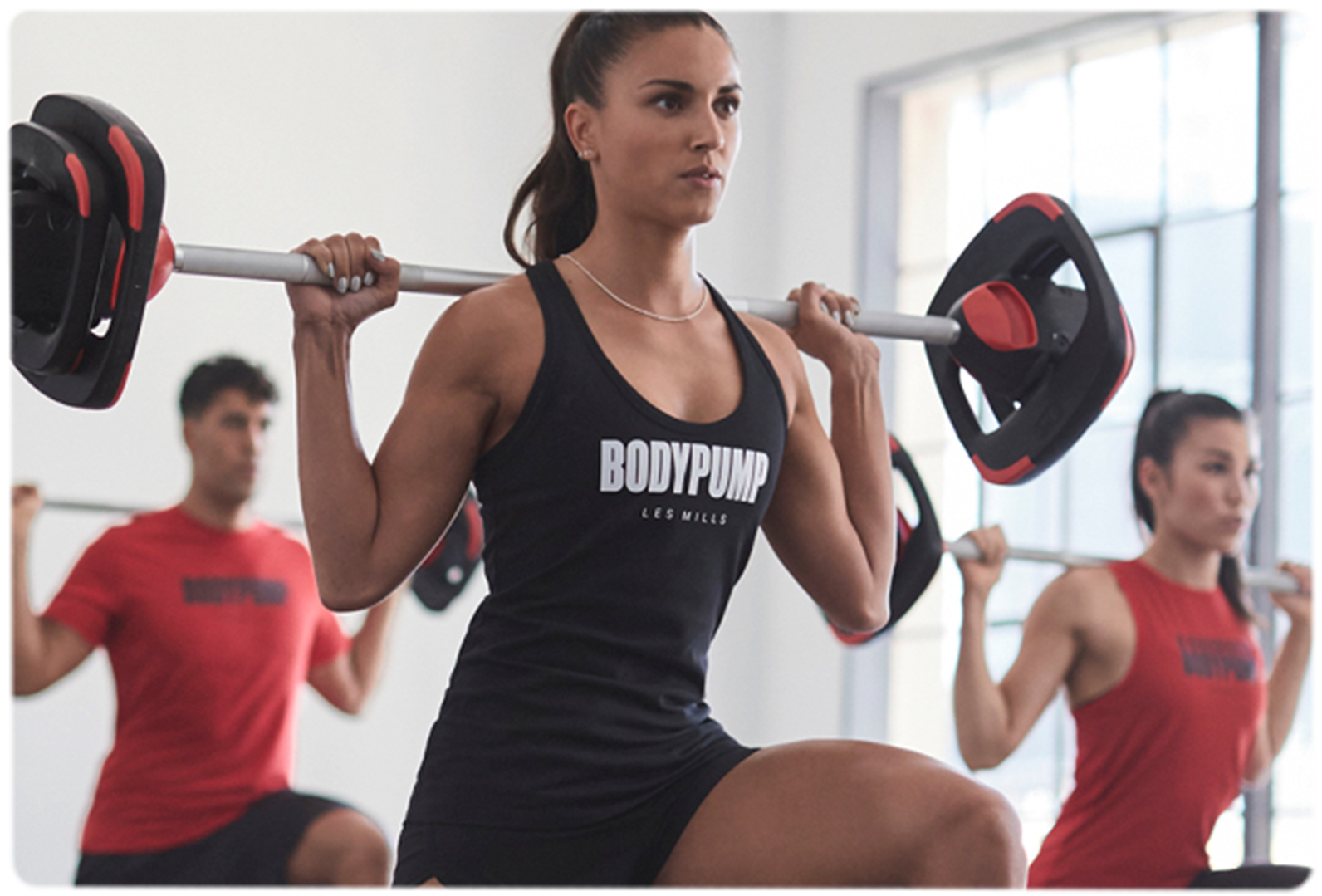 Want to feel stronger? Our strength classes will help you tone your abs, glutes, quads, pecs or bi or triceps. A full-body workout designed to help improve muscular strength.
NB Class participants must be 12 years or over with the exception of Body Pump which is 14 years or over. For indoor cycling participants should be 12 years or over and at least 4ft 11in/150cm.
Check the fitness timetable for your local centre.
Strength and Conditioning classes
Abs is a short sharp class focusing on the muscles of the trunk, abdominals and lower back. It builds strength and stamina in those areas. Class content and style may vary between instructors. Suitable for all fitness levels.
Body Conditioning combines cardio and resistance work to an energetic beat to work your whole body. With a range of exercise techniques that include aerobics, floor work, weights and resistance training, you are guaranteed a varied class.
Body Pump is the original barbell class that strengthens your entire body. This 60-minute workout challenges all your major muscle groups. It uses the best weight-room exercises like squats, presses, lifts and curls.
Bootcamp classes are a full body, physically challenging workout. Each class contains a mix of exercises including pull ups, push ups, squats, lunges and crunches – as well as drill and sprints. These classes vary between indoors and outdoors.
Circuit Training is a full body athletic workout combining cardiovascular drills and strength, done in time specific intervals. It combines body weight and equipment exercises to improve cardiovascular fitness and challenges all major muscle groups. Class content and style may vary between instructors. Suitable for all fitness levels.
GRIT Strength is a 30-minute high-intensity interval training (HIIT) workout, designed to improve strength, cardiovascular fitness and build lean muscle. This workout uses barbell, weight plate and bodyweight exercises to blast all major muscle groups.
Kettlebells / Kettle HIIT is a series of athletic moves which burn fat and improve muscle tone and strength. Swing, clean and press your way to a leaner, more toned physique. One piece of equipment, one goal… and that's fat liberation. Suitable for all fitness levels.
L1FT workouts are designed to sculpt lean muscle using low weights including plates, dumbbells, barbells and high repetitions. During a class you will perform movements to build strength, increase muscle mass and tone your body.
LBT is a Legs Bums and Tums workout focused on strengthening and toning the abdominal area, buttocks, hips and thighs. Class content and style may vary between instructors. Suitable for all fitness levels.
Strength and Balance is a referral only class aimed at improving posture, strength and balance.
Stretch & Tone is a low impact, low intensity workout that will tone your muscles, increase your range of motion and flexibility, and help to relief stress. Through a series of stretching and toning exercises, you will develop breathing techniques to compliment this resistance training workout.
Share this page