Water based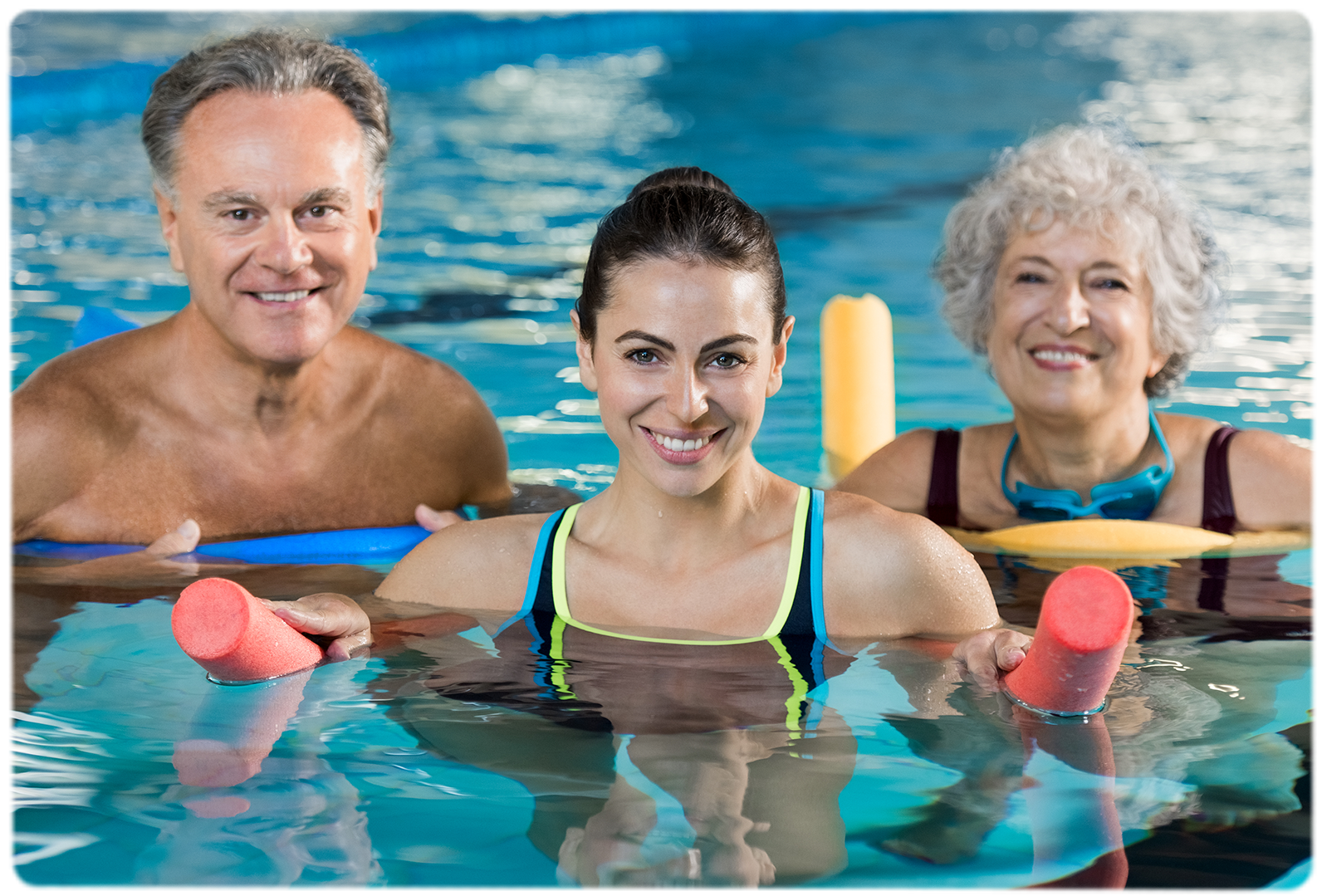 Want to exercise in the water? Our aquafit classes provides an effective workout without straining your joints.
NB Class participants must be 12 years or over with the exception of Body Pump which is 16 years or over. For indoor cycling participants should be 12 years or over and at least 4ft 11in/150cm.
Check the fitness timetable for your local centre.
Water based classes
Aquafit combines rhythmic and muscle conditioning exercises in shallow water. It helps to improve cardiovascular fitness and shape and tone your body. The support provided to the body by water reduces the risk of muscle and/or joint injury. Class content and style may vary between instructors. Suitable for all fitness levels.
Deep Water Aqua requires you to be a confident swimmer since it takes place in the deep end of the pool. Buoyancy belts are used but optional. It is a full body workout which includes cardio, plyometrics and a splash of fun.
Share this page